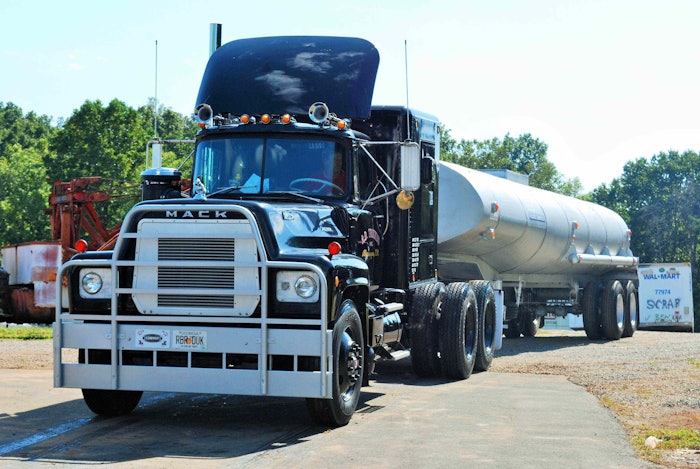 Take a gander at the video above, the product of my talk and photo shoot with 20-truck tanker fleet owner Anthony Fox of Rome, Ga., proud owner and caretaker of the piece of history that is one of the original 1970 Macks used in the classic "Convoy" trucking film of the 1970s. What's better, the rig is attached to a likewise original trailer used in the film — a 1960s 5,800-gal. Trailmobile tank trailer with the battle scars to prove it.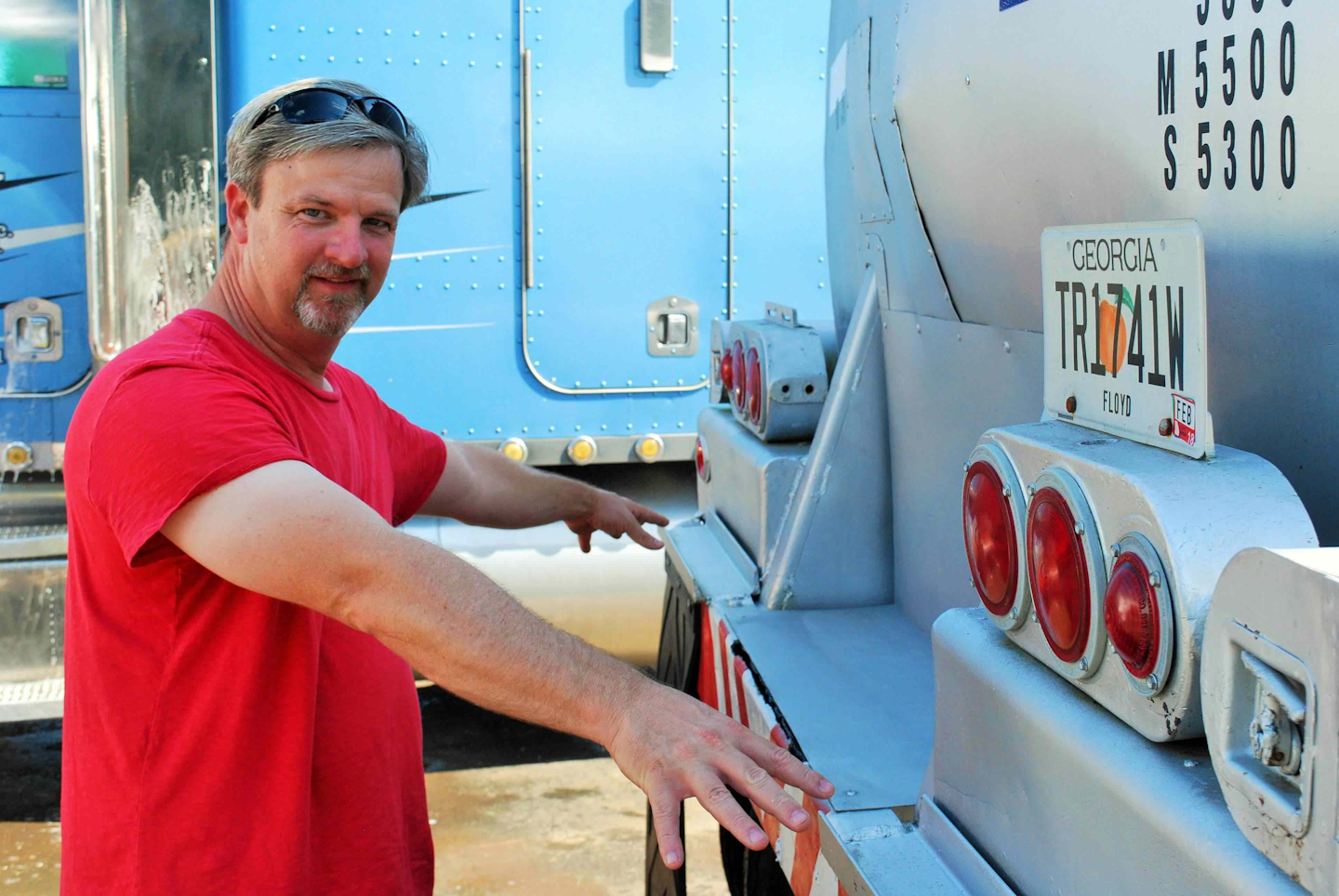 I met Fox upon arrival early at the Southern Classic Truck Show back in September, where the rig was set to reprise the "Hollywood Hill" Robb Mariani memorably wrote about last year in these digital pages. It was just about set to get a wash at the shop on the site of the show of host Brad Wike, who owns and operates the BPW ("Best Possible Way") Transport small fleet headquartered there. So .. apologies for the pressure-washer noise in the background through some of the vid.
It still makes for a good tour through how Fox came to own the rig — he also runs through its many unique features tied to particular moments from the film. Catch some further pictures of the unit in the gallery below.