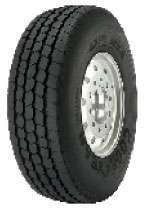 Tire with puncture-sealing technology
DuraSeal Technology uses a gel-like, solvent-free compound built into the inner liner of the new G296 MSA tire. The compound seals punctures in the tread up to 1/4-inch without the need to repair the tire until it is retreaded. It does not seal sidewall punctures. The tire was developed for heavy on and off-road applications such as mixers, dump trucks, pumpers and other specialty heavy trucks. It is available in three sizes: 385/65R22.5 (load range J), 425/65R22.5 (load range L) and 445/65R22.5 (load range L). The tires offer 23/32-inch tread depth, which is up to 4/32-inch more tread depth than previous super-single mixed-service models. The new G296 MSA is lighter than the company's previous model. Matching G296 MSA retreads will be available in the first half of the year.
GOODYEAR, www.goodyear.com/truck, (800) 321-2136,
Battery isolator
The Smart Battery Isolator prevents loads on the auxiliary battery from draining the starting battery. Available in 85A and 200A versions, the isolator is smaller, lighter and generates less heat than other isolators, the company says. The device connects to the auxiliary battery after the primary battery is charged to 13.2 volts. It also allows bi-directional charging from the alternator or from other power chargers or converters and features an LED status indicator and operational start assist.
COLE HERSEE, (617) 268-2100, www.colhersee.com,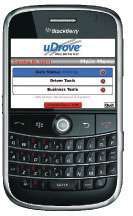 Trucker-specific iPhone application
UDrove is an online service and smartphone application that enables owner-operators to keep a log, track mileage for tax purposes, record fuel and business expenses, and electronically submit reports and documents. The application tracks loads in real-time through an online tracking system. The service's subscribers can visit www.uDrove.com to access compliance and business activity information that is transferred directly from the smartphone application. Cost is $25 per month per driver for the first year, and the applications are free for download. Subscription to the online data-storage allows owner-operators and fleets to track performance and store info for compliance audits. UDrove is compatible with Blackberry, iPhone and Google Android-powered smartphones.
UDROVE, www.uDrove.com, (888) 983-7683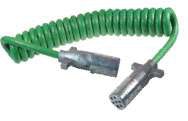 Crush-resistant cords
Ultra-Link Coil Cords are made of molded elastomeric material that resists crushing and seals terminals to help them resist moisture and corrosion. Die-cast sleeves increase dimensional stability, and polymer jackets on the coil cords can withstand temperatures from minus 55 degrees to 190 degrees Fahrenheit, the company says. The part numbers for all six Ultra-Link-Coil-Cords are consistent with those sold previously.
GROTE, www.grote.com, (800) 628-0809
Side skirts can reduce fuel use
Side Skirts 120 and 160 are made with galvanized, high-tensile steel braces that can be re-bent to their original shape if damaged. Both models are made with UV-protected fiberglass reinforced plastic. The U.S. EPA SmartWay-certified models can save fuel by more than 4 percent, the company says. Both side skirt designs are available as factory-installed options for new Utility trailers. Retrofitting for existing trailers is available through the company's aftermarket department.
UTILITY TRAILER MANUFACTURING, www.utilitytrailer.com, (626) 854-7220
Advanced air cleaner
Peterbilt's new stainless steel cowl-mounted air cleaner and cap was developed in conjunction with Donaldson. It is available on models 389, 388 and 367 in 13-in. and 15-in. diameters for single or dual side installations. The air cleaner uses nanotechnology to trap submicron contaminants, extend maintenance intervals and prolong engine life, the company says. The air cleaner features a new air filter seal.
PETERBILT, www.peterbilt.com, (800) 778-8667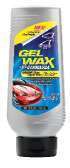 Gel wax
Gel Wax does not need to haze or dry after application. Just apply the wax to one section at a time and wipe off immediately. Gel Wax is made with natural carnauba and polishers that promote durability and water beading, the company says. The wax leaves no white residue and will not discolor black trim and molding. The wax contains no harmful petroleum solvents.
EAGLE ONE, www.eagleone.com, 800-432-4531
Lift axles
The Composilite Steerable Compliant series of lift axles offers reduced system weight, minimized package space and a flexible tie-rod. The lift axles offer a full range of capacities including 10,000, 13,500 and 20,000 pounds. Hendrickson also has a patent pending Compliant Tie Rod with a dampening system. The technology is designed to lower maintenance costs and increase uptime by providing an impact resistant tie-rod assembly, the company says. The system provides a self-centering mechanism and a passive steer Ackerman. It is covered by a three-year warranty.
HENDRICKSON, www.hendrickson-intl.com, (800) 660-2829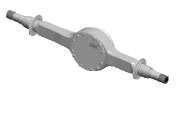 Tag axles and conversion kits
Two new Spicer tag axles allow conversion of a 6×2 arrangement into a 6×4 configuration or a 6×4 into a 6×2 arrangement, with fuel economy improvements made up to 3 percent, the company says. Mechanical drivetrain loss has been decreased in the new axles, and the total weight is about 400 pounds lighter than the traditional 40,000-pound tandem arrangement. The single-axle design requires 14 fewer pints of lubrication, providing additional weight savings and lowering maintenance costs over 6×4 tandem axles. With rear housings on the new tag axles identical to current tandem rear axles, installers can maintain the same brackets, interface points and geometry. Linehaul warranty coverage is equivalent to Spicer drive axles specified in 6×4 applications, which is up to five years, or 750,000 miles.
ROADRANGER, www.roadranger.com, (800) 826-4357

LED lamp with mounting bracket
The Trilliant 36 LED WhiteLight with mounting bracket has a 40,000-hour service rating and an adjustable mounting bracket capable of 180 degrees of vertical rotation, the company says. A wide flood beam pattern is also available. The lamp is manufactured with rugged UV, hard-coated, polycarbonate lens that can be replaced if damaged. The lamp also comes with an AMP-style connector and pigtail for hardwired applications.
GROTE, www.grote.com
Detroit's off-road engine package
The Detroit Diesel Series 60 Tier III engine package is available for Western Star off-road vocational applications. Western Star is the only truck maker in North America to offer this engine for the Class 8 chassis, which has ratings of 500 hp and 1550 lb.-ft. of torque, or 425 hp and 1475 lb.-ft. of torque. The engine features a single-stage turbo and no EGR. The truck comes equipped with a 1450 sq.-in. or 1570 sq.-in. radiator, and can be spec'ed with an Allison transmission and an output retarder.
WESTERN STAR, www.westernstar.com, (866) 850-7827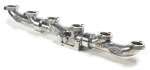 Exhaust manifold
The E Model exhaust manifold is a ceramic coated exhaust system for Class 8 engines that will replace stock exhaust manifolds on Caterpillar Model 3406E, 1994-2000, and Model C-15 engines, 1999-2004.
BULLY DOG, www.bullydogbigrig.com, (888) 844-6260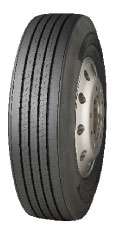 Long-haul steer
The 101ZL commercial tire is a long-haul steer tire that has been added to the U.S. Environmental Protection Agency's SmartWay list of verified technologies for tires. The 101ZL will be available in October in four sizes: 295/75R22.5, 11R22.5, 11R24.5 and 285/75R24.5. The tires feature the company's Zenvironment construction, which controls casing growth and reduces strain energy in the shoulder and bead areas. The tire has contact pressure equalizer sipes and stress equalizer ribs. Serpentine grooves add rigidity.
YOKOHAMA, yokohamatire.com, (800) 722-9888
Heavy-duty starter
The 44MT heavy-duty starter creates 8.5 kilowatts at 12 volts. Its patented technologies include the Internal Magnetic Switch Solenoid, a one-wire design integrated inside the solenoid. The solenoid can withstand engine temperatures up to 120 degrees Celsius or 248 degrees Fahrenheit. The Clutch Over Planetary Gear Drive System slowly rotates the pinion until it is properly engaged to the ring gear before cranking. The Integrated Over Crank Protection eliminates the need for a vehicle wiring harness in a self-contained, one-wire design with no additional connections required. The Over Crank Protection is a built-in circuit breaker that protects the starter from thermal damage and automatically resets at safe operating temperatures. The 44MT will be available late this year.
DELCO REMY, www.delcoremy.com, (800) 372-5131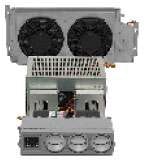 Aftermarket air conditioners
Sleeping Well battery-powered auxiliary air-conditioning systems are sold as complete aftermarket installation kits that fit almost any commercial vehicle. The all-electric systems can cool a sleeper while the truck engine is turned off. They require no regular maintenance, the company says. Models include the wall-mounted high-capacity Arctic 2000 (Red Dot model No. R-1200-0p) for sleeper-equipped tractors and the roof-mounted OBLO (R-1205-0p) for straight trucks and other applications. Both units are CARB-compliant and U.S. EPA Smartway-approved. The Arctic 2000 provides up to 6,150 BTUs per hour of cooling and can maintain a comfortable temperature for 10 to 12 hours of typical use. The OBLO provides up to 3,250 BTUs per hour of cooling.
RED DOT, www.reddotcorp.com, (206) 575-3840
Drive-axle tire for LTL
The BDR-HT3 tread is made especially for lees-than-truckload applications of single-axle tractors. Used in the drive axle position, the BDR-HT3 incorporates a tread compound and tread pattern that resists tears. The bowtie-shaped tread block distributes torque forces evenly for reduced block stress, while the wider, buttressed shape design strengthens the block, helping it stand up to heavy torque and braking, the company says. Tie bars link tread blocks to neighboring blocks, designed to reduce effects of tearing and cracking, while an interlocking tread design and slightly angled block edges combat heel and toe wear. The BDR-HT3 has an open shoulder and a 28/32-inch tread design.
BRIDGESTONE, www.bridgestone.com, (877) 201-2373