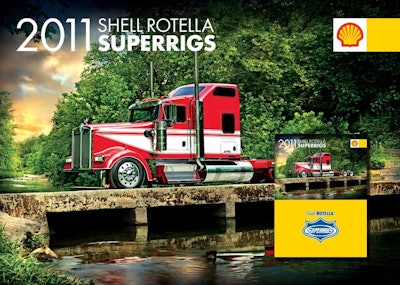 The Shell Rotella SuperRigs truck beauty contest is slated for June 2-4 at the Kenly 95 Petro in Kenly, N.C. Drivers who enter their trucks in the contest will receive a gift package valued at $50, and entrants compete for cash and prizes valued at $25,000.
The 12 trucks to be featured in Shell's annual SuperRigs calendar are chosen from the contest at Kenly.
The show will also feature a performance by Central Park Band, who will play a variety of genres, Shell says. The second day's festivities include a 6 p.m. parade to showcase all of the contest's entrants, culminating in a fireworks show and lights contest.