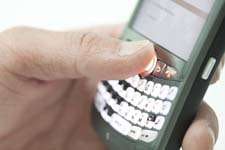 The National Transportation Safety Board recommended banning all cell phone use while driving for commercial drivers and requiring highways with high commercial traffic have medians that mitigate trucks from crossing the road.
The NTSB recommended not allowing truck and bus drivers to use cell phones, even if hands-free technology is used, except for emergencies, at its Sept. 13 meeting.
It noted a March 2010 accident in Kentucky that left 11 dead after a truck accidently crossed Interstate 65, overriding a cable barrier system and struck a 15-passenger van. The trucker had 69 calls and text messages in the 24 hours before the accident and the last call coincided with the time the truck departed the highway.
The board recommended the Federal Highway Administration design medians to redirect or contain trucks on highways with high degrees of commercial traffic.
The Owner-Operator Independent Drivers Association stated it "does not believe a ban would improve highway safety and would rather see a mandate on training and emphasis on increasing parking."
The American Trucking Associations advocates banning handheld mobile phone use for all drivers, but allowing hands-free cell use.
Banning cell phone use by commercial drivers has been listed before on the NTSB's "Most Wanted List" of safety recommendations. A final rule was sent to Ray LaHood, Department of Transportation secretary, on Aug. 3. It still must clear the Office of Management and Budget before its Oct. 12 publication date.
The Federal Motor Carrier Safety Administration had published a Notice of Proposed Rulemaking restricting commercial drivers' use of mobile phones while driving on Dec. 21 and accepted comments until March 21. The NPRM indicated hands-free cell phone use would be permitted.
The NTSB also recommended the FMCSA apply the vetting criteria of the New Applicant Screening Program to information submitted by all new entrant motor carriers.
It reiterated that the FMCSA:
Seek statutory authority to deny or revoke operating authority for interstate carriers with applications for authority where the applicant did not disclose a prior operating relationship with another carrier, that they are operating as another carrier, or had previously been assigned a U.S. Department of Transportation number.
Develop an evaluation component to determine the effectiveness of its New Applicant Screening Program.