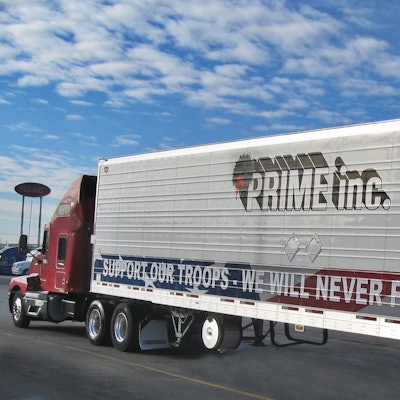 Prime Inc. drivers will deliver wreaths to military veterans' graves in Missouri and Pennsylvania as part of the Wreaths Across America Day, the Springfield, Mo.-based carrier said. The nationwide annual event relies on many in the trucking industry.
The noon flag ceremony, tap and 21-gun salute on Dec. 10 commemorates fallen soldiers for their military service.
To make donations for wreaths and other details, visit www.wreathsacrossamerica.org.