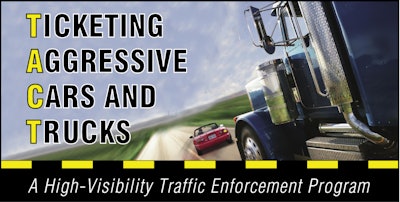 The Florida Highway Patrol is continuing its Ticketing Aggressive Cars and Trucks campaign through Friday
The FHP has partnered with the Florida Trucking Association to target aggressive car and truck drivers who tailgate, make unsafe lane change and speed. Enforcement officials focus on spotting two or more aggressive behaviors, which also can include failing to signal lane changes and not yielding the right of way.
In 2004, the Federal Motor Carrier Safety Administration began the TACT program, which goes on in 15 states. It seeks to increase safe driving behavior between four-wheelers and truckers using a high visibility enforcement model and an education campaign.