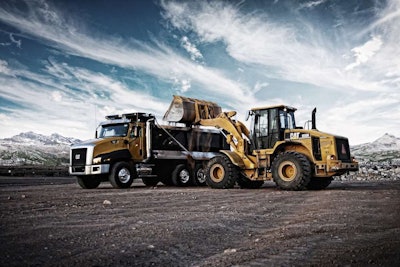 The annual Construction Equipment Theft Study from LoJack, a leading provider of vehicle tracking and recovery systems, once again this year saw trucks and trailers in the top spot for most stolen piece of equipment. Analysts attribute a rise in construction jobs in certain areas for an increasing number of thefts the last two years.
"Professional thieves can be particularly successful with construction equipment theft in part because it is an easy crime to perpetrate," analysts noted. "Most job sites have poor security; open cabs are easy to access; one key can fit all pieces of equipment; and there is a general lack of product identification numbers/records in the industry."
These practices can help in fighting theft:
Keep good records. Since titling and registration of off-road equipment is not mandated, label all with unique product identification or owner-applied numbers, perhaps even in multiple places. Also be certain to record the manufacturer, model number, year, any PIN and purchase date along with serial numbers for all component parts to be able to identify equipment in the event of theft.
Secure the site. If at all possible, fence in the jobsite or terminal and install security cameras and motion sensors. Park equipment in tight knots, circling larger pieces around smaller ones, if possible. And communicate with law enforcement to request frequent patrols, especially if the jobsite is in a high-theft area.
Use theft deterrents. Immobilization devices such as wheel locks, fuel shut-offs, landing-gear and/or kingpin locks for trailers and ignition locks are possible deterrents, as are battery-disconnect switches. Because a professional thief might get around these, LoJack touts its recovery systems with tracking technology that's integrated with police.
Top five states for equipment theft
California
Texas
Florida
Georgia
Arizona
Most stolen equipment by type
Trucks/trailers, 36 percent of all thefts
Various loaders, 26 percent
Skid steers, 14 percent
Generators, air compressors, welders, 11 percent
States where equipment theft is occurring generally reflect strong construction activity, LoJack analysts report.