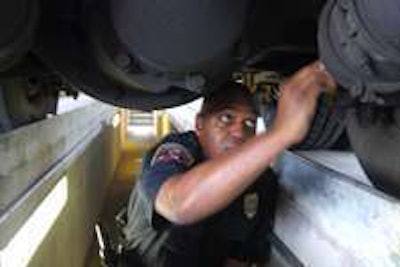 A one-day inspection spree — Operation Seatbelt and Fatigue Enforcement — put the skids on 106 trucks and 71 drivers, placing them out of service for violations focused on hours and maintenance, Pennsylvania's State Police Commissioner Frank Nooran said today.
As part of the operation, 1,502 commercial trucks were inspected statewide, resulting in 703 traffic citations and 1,072 written warnings.
Moreover, says Noonan, roughly 47 percent of the trucks inspected turned up at least one federal violation. Exactly 100 citations were issued to commercial truck drivers not wearing seat belts.