A Shetland Sheepdog, a cat who enjoys the ride and an Angora rabbit won third-place honors in Overdrive's Most Loved Pet contest.
Dog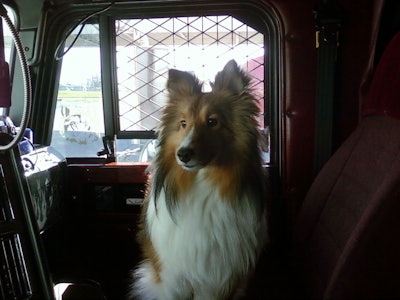 After losing her dog of nearly 16 years, Jackie Wormley went back to the same breeder to pick out Nala — her name a reference to the female cub in "The Lion King" because she "looked like a little lion."
"Nala was on the truck with me 24/7 until recently. She enjoys being on the truck, but she also enjoys being home. I run a dedicated run where I am home every week so every now and then I will leave her home. She really loves the big trucks. She even knows the words "big trucks." If you say it she gets all excited and spins around and barks. She loves to chase them, too, and will do it if you let her. She has been taught to stay away from them so she chases them from a distance if she gets the chance too. She will chase cars too but she really loves the big ones. She also makes friends where ever she goes, she truly never meets a stranger. If I open the door and someone is standing outside she will jump right into their arms even if she just met them. She loves people."
Jackie Wormley | Owner-operator, Landstar Ranger
Cat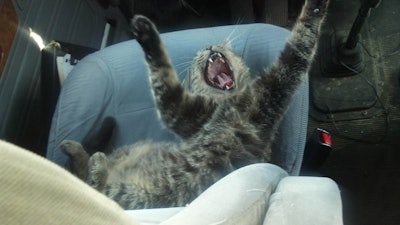 Tiger rides with owner Rick everywhere he goes.
"He certainly looks comfortable in my driver's seat."
Rick Inde | Owner-operator, Schneider
Other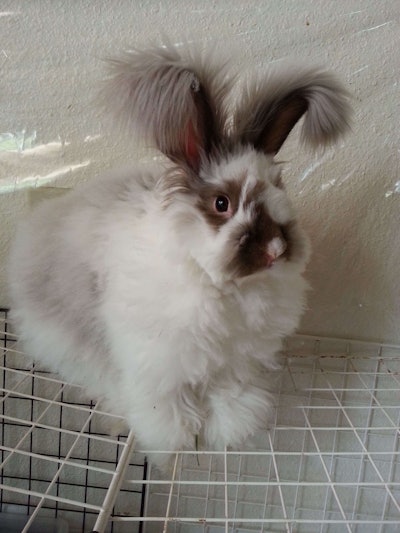 Shelly's pet, Alfie, is an Angora rabbit.
"Alfie is the most laid-back house rabbit. Do you got your ears on?"
Shelly McDonald | Epes Transportation