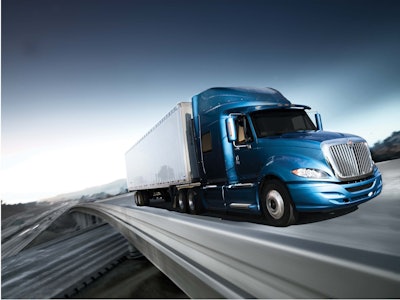 Truck and engine maker Navistar International recorded a net loss of $248 million in the first quarter of the 2014 fiscal year, per an announcement from the company March 5.
The loss was mostly driven by lower sales — still due in part to the company's transition away from EGR and to SCR, it said — and lower sales of military vehicles, Navistar said, and the net loss is a decline from its 2013 first quarter loss of $123 million.
The company had a revenue of $2.2 billion in the first quarter, also down from 2013's $2.6 billion.
Its truck segment as a whole saw a $207 million loss, down from 2013's first quarter loss of $101 million.
"We signaled that this would be a tough quarter due to our mid-range product transition, the ongoing reduced sales in our military business, and because the first quarter, historically, represents the weakest operational period of the year for us. Given all this, we are encouraged we hit our cash and adjusted EBITDA guidance," said Troy Clark, Navistar president and CEO.
Bright spots in the quarter, Navistar says, include the launch of Cummins' ISB enngine for its International DuraStar medium-duty line, along with retail share of 18 percent for Class 8 trucks in the quarter and 22 percent for Class 6 and 7.
The company also pointed to its victories at the American Truck Dealers' in January, where its flagship over-the-road International ProStar equipped with the Cummins ISX 15 was named the 2014 Heavy Duty Truck of the Year and its TerraStar 4×4 was named the 2014 Medium Duty Truck of the Year.