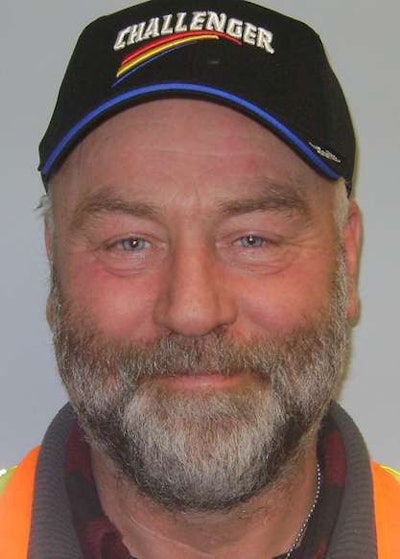 Talk about a special delivery — and not one that came in the back of a dry van: Drivers Fred Robatcek and Peter Holland had their breakfasts interrupted Thanksgiving weekend last year to help a woman deliver her baby at a Denny's in Texarkana, Ark., and their efforts have garnered them attention by the Truckload Carriers Association, who's named them the latest TCA Highway Angels.
Just a little after 5 a.m., Nov. 30, 2013, a pregnant woman burst through the doors at the Denny's, where the two previously unaffiliated drivers were eating breakfast. She had suddenly gone into labor and was on her way to the hospital, but stopped by the Denny's to pick up her mother, who worked there.
Robatcek, a Sauk Rapids, Minn., resident and driver for FTC Transportation, was eating breakfast. Holland, a Waterdown, Ontario, resident who drives for Challenger Motor Freight, had just washed up and was about to get a morning cup of coffee.
The woman screamed, and the two drivers rushed over to her to see that the baby boy was on his way.
They got the woman on the carpeted floor and realized as the baby moved a little farther outward that the umbilical cord was wrapped around his neck. Robatcek talked to 911 while Holland pushed the baby back inside and unwrapped the cord from the baby's neck so he could breath.
After the baby was delivered, the two drivers helped cover the mother with towels and gave her water, helping her clean off the newborn baby.
The paramedics who arrived after the baby's birth handled the cutting of the cord.
"I'm so humbled by this experience, and so grateful that God chose me to help bring a new life into this world. It happened so fast… there was no possible way an ambulance could have gotten there in time," Robatcek said.
Holland says he was moved when the baby took a gasp of air after coming out and grabbed Holland's finger.
"It wasn't until I got back in my truck and was headed toward Mexico that I realized… I just helped someone through a very difficult situation and delivered a healthy baby boy—and all before breakfast," he said.
Robetcek and Holland have each been given a Highway Angel lapel pin, certificate and patch. The drivers' carriers also have been given certificates acknowledging the drivers.
Here's a video of local news coverage of the delivery: