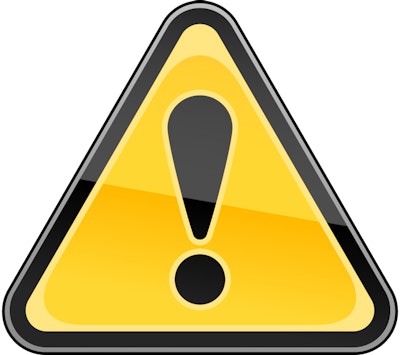 The CSA Subcommittee of the FMCSA's Motor Carrier Safety Advisory Committee, made up of representatives from various quarters of the industry as well as law-enforcement and public-safety-advocacy communities, finalized draft recommendations for refinements to the Compliance, Safety, Accountability enforcement regime Wednesday, April 30 in Arlington, Va. The draft report details tweaks the agency should consider in various areas.
One of those dealt directly with the public nature of carrier Safety Measurement System percentile rankings/scores in the BASIC categories of measurement. Following government reports critical of the CSA program from both the Government Accountability Office and the Department of Transportation Inspector General, in an online poll that remains open at this link, more than 70 percent of Overdrive readers at press time reported favor for removing SMS scores from public view (results above). In the wake of the GAO's report, particularly, American Trucking Associations representatives, among other organizations, called for the same.
Removing the scores from public view, however, was not an option on the table in the CSA Subcommittee meeting; members discussed various refinements to the program to improve it. Concern does continue, however, to register highly for industry parties over continuing use of CSA SMS BASIC scores by various non-carrier, non-law enforcement members of the public. As reported Tuesday in this story, eliminating the current disconnect between SMS scores and the antiquated safety-rating system is seen as at least a partial solution to public confusion over what the scores mean and subsequent misuse. Until the agency Safety Fitness Determination rulemaking is proposed and completed, however, which will take at least several years, the disconnect remains.
Broker Tucker Company Worldwide was represented on the CSA Subcommittee by General Counsel Darin Day, who hammered on the difficulties brokers and shippers have with the system, particularly given the safety rating/SMS disconnect. Day came to the second day of the April 29-30 meeting with a long list of "Satisfactory-rated carriers with four or more BASICs" at alert status, he said, as well as a somewhat smaller but still sizable list of Conditional-rated carriers with just one BASIC showing an alert. "Who's safe? I have no idea," he said.
Lisa Gonnerman of Ruan Transport said something needed to be done to communicate to shippers and brokers that the CSA SMS should not be considered the be-all end-all in carrier selection. "I think it's even bigger than shippers and brokers," she added, referring to those using the percentile-ranking SMS system to make business decisions about carriers. "It's insurance companies, lawyers — it's like our credit scores being out there for public view."
Day called that "an interesting analogy," making reference to a presentation on quirks of the percentile system that, as members of a carrier's peer group change, or improve, a carrier's "score " in a BASIC may well go up, or get worse, even if that carrier is not doing anything different whatsoever. "It's like my credit score falling because of what somebody else's did out there."
Day went on to describe the entirety of the CSA system as "a great idea for law enforcement, but I think, how do I use this? Every day we're misinterpreting this."
FMCSA Associate Administrator for Enforcement Bill Quade explained that, minus the SFD rulemaking, the agency was stuck with the SMS/rating disconnect. Putting expiration time limits on carrier safety ratings in the old system, as was also discussed by the subcommittee, would likely require rulemaking, he noted, and the current rating system was so far entrenched in the trucking business that doing such would have unintended consequences of its own.
In the interim, the subcommittee, after much debate, offered the following list of recommendations to mitigate harm to carrier businesses and improve the public's understanding of SMS scores as not a panacea in determining carrier safety.
The agency should "consider revising SMS' public display to include":
1) Examples of how BASIC ratings can be used to make interpretations about comparative crash risk between carriers with different ratings.
2) Address how the public should interpret carriers with no score in one or more BASICs in relation to carriers that do have scores.
3) Explanation of the primary purpose of SMS for enforcement and why BASIC ratings might not be the only way for customers to select a "safer" carrier.
4) Improved explanation of the measures scores (i.e., raw scores) and how they can or should be used by the public.
Another recommendation urged the agency to use the SFD rulemaking to educate the public on how to use and/or not to use the information. The subcommittee's report specifically asks for "language in the SFD rulemaking regarding how SFD relates to SMS ratings and how the non-enforcement public might use both types of information."
As for Quade, speaking as if playing the role of a broker selecting a carrier on safety alone, he said he'd have more confidence in the SMS than in the old rating system: "I would use a Conditional [rated] carrier with good performance data [in the CSA SMS] before I would use a Satisfactory carrier with bad performance data."
And as for the recommendations, if taking them up means further agency "encouragement" of public use of the data beyond law enforcement intentions, they could be problematic given ongoing litigation brought by the Alliance for Safe and Efficient Truck Transportation over just such encouragement. Transplace CEO Tom Sanderson, also ASECTT's Chairman, commented on his view of SMS scores as having become, "largely due to FMCSA's marketing campaign," too much more than just a prioritization tool for law enforcement.
You can hear his comments in full via this post and podcast.
Catch Part 2 in the reports on the MCSAC CSA Subcommittee's April meeting via this story on CSA data-quality-improvement efforts.