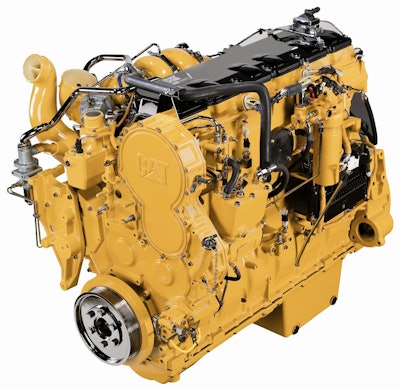 Nearly 10 class-action lawsuits have been filed against Caterpillar claiming that its 2007-2010 year model ACERT C13 and C15 engines were defective — driving up costs for owners and driving down resale value — and that the company concealed the information from buyers and owners.
The lawsuits — the most recent of which was filed April 30 — stem from Caterpillar's emissions controls system. Plaintiffs say the company's Caterpillar Regeneration System (consisting of a diesel particulate filter, aftertreatment regeneration device and an electronic control module) was defective, "causing the vehicle to not function as required under all operating conditions on a consistent and reliable basis, even after repeated emissions warranty repairs and replacements," according to court documents.
Caterpillar in March filed a motion to have the cases consolidated and transferred to a U.S. District Court in Florida or New Jersey, arguing that consolidation would prevent duplicate proceedings, as the lawsuits center on the same allegations. The judges who heard the motion have not yet made a ruling.
Owners of the engines suffered damages that included lost vehicle value and the cost of buying a new engine that also was compliant with 2007 emissions standards, according to the April 30 lawsuit filed by Scenic Boundaries, a carrier based in Minnesota.
Scenic further alleges that the CRS "repeatedly and frequently [experienced] warning, de-rate (hp reduction to prevent damage) and shutdown commands issued by the ECM," causing the need for diagnoses from a shop and "costly and time consuming emissions warranty repairs rendering them unreliable and unsafe for the transportation of goods," according to the court documents filed last month.
The lawsuit also claims Caterpillar knew about the problems with the engines and "concealed the defect from owners and/or buyers … and/or has failed to alert owners and buyers" of the defective nature of the engines, according to court documents.
Scenic's lawsuit, like the others, is suing for breach of warranty and violation of deceptive trade laws and consumer fraud laws and is seeking compensatory damages, interest and attorney's fees and court costs.
The lawsuit is filed on behalf of anyone who owned or leased a truck with a 2007-2010 C13 or C15 within the warranty period.
Caterpillar no longer makes the engine line.