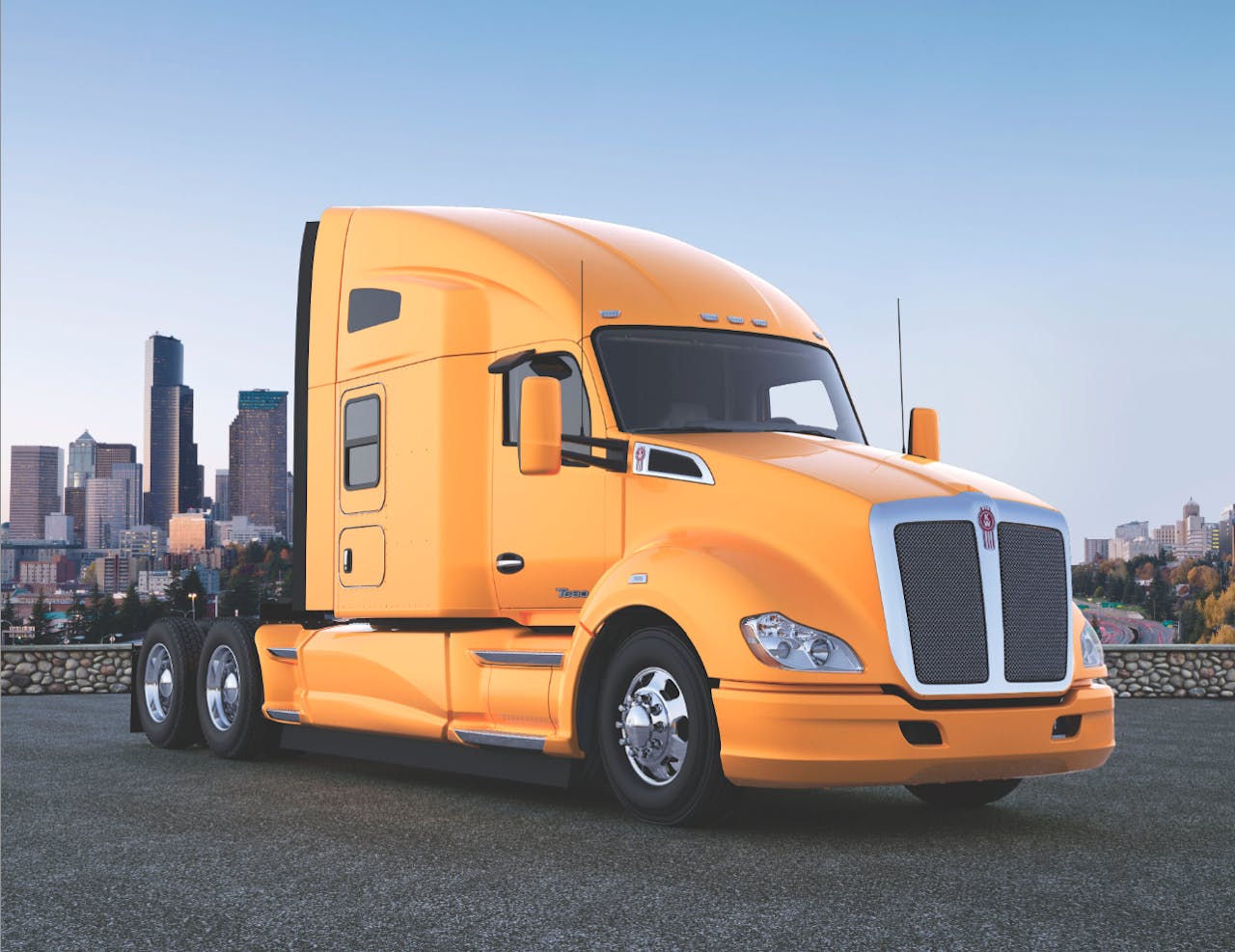 Kenworth introduced Oct. 17 a new driver coaching system that will be available in T680 and T880 models spec'd with the Paccar MX-13 engine and an automated transmission.
The Driver Performance Assistant will give immediate feedback to drivers on how their operation of the truck will impact fuel economy and wear on brakes.
"For example, the system lets drivers know how smoothly they braked to a stop after exiting the freeway," says Kenworth marketing director Kurt Swilhart. "It monitors whether they have a soft or hard foot on the brakes. It also 'rewards' them with visual acknowledgement when using the engine brake."
The system also calculates performance scores for drives, Swilhart says.
Drivers can push a button during rest periods to view their trip performance.
The system also gives drivers reminders of things like air conditioning usage, engine idling and other things that can increase fuel usage.
"We think fleets will utilize this technology, especially to help new or inexperienced drivers maximize performance. It's also a tool for those fleets with driver performance incentives in place. Owner operators who want to maximize driver performance also will benefit," said Swihart. "In addition, the Driver Performance Assistant can be customized and programmed to offer performance settings selected by fleets or owner operators."