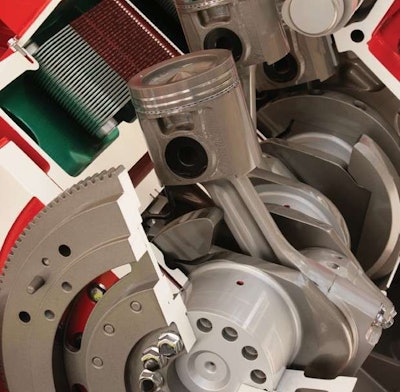 The next category of engine oils will go to market sometime in 2016 or 2017, Shell said this week, but the oil maker says once it does, owner-operators and fleets should see fuel efficiency gains over current products on the market.
Shell's OEM Technology Manager Dan Arcy said the next-gen engine oils will rely on lower viscosity — thinness, essentially — to reach emissions-focused parameters, namely, lowering greenhouse gas emissions.
It will achieve those lower emissions by increasing fuel economy.
Industry concerns over the thinner oil's ability to protect engines should be nil, Arcy says, as the company's extensive testing of the oil has shown no loss in engine performance or life.
Arcy says Shell has performed 18 million miles of testing so far, and it's seeing an average of 1.5 percent fuel economy gains over oils in use today.
Fleets that have tried the product have reported similar results, Arcy says.
It's still up to oil manufacturers, engine makers and the American Petroleum Institute to determine whether the lower viscosity oils will be backwards compatible, however, Arcy says.