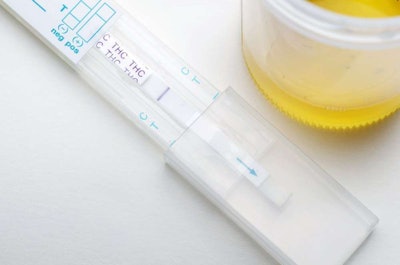 The Department of Transportation recently reported action on several trucking-related criminal cases, including the potential finale to the Terri's Farm horse-hauling saga and a plea deal made with a medical examiner defrauding truckers by falsely signing drug test results:
Drug test scammer to pay $109k in restitution
Elizabeth Pope of Eastgate Laboratory Testing in Pennsylvania was sentenced to eight months house arrest, four years probation and fined $109,000 in restitution costs for knowingly falsifying drug test results of truck drivers.
Pope signed the drug tests with the name of a medical review officer who was no longer with her company and hadn't been for several years. Pope pleaded guilty to the charges last year. FMCSA said drivers and enforcers had relied on the tests to maintain compliance with regulations.
Horse hauler gets year of probation for ignoring shutdown order
Theresa Vincent of Murfreesboro, Tenn., was sentenced in November to a year of probation for violating an FMCSA-issued imminent hazard out-of-service order.
Vincent owned and operated Terri's Farm, a horse hauling carrier. In June 2012, FMCSA issued a shutdown order to Dorian Ayache, owner of the Lebanon, Tenn.-based Three Angels Farms. Just two months later, the agency's determined Vincent and Ayache had reincarnated the carrier under a different name — Terri's Farm.
In August 2013, Vincent and Ayache pleaded guilty to violating the shutdown orders.