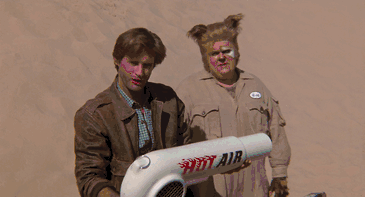 I'm not on the truck full-time, so my journeys require moving in and out of the cab periodically. I've gotten a lot better about packing, and have sorted out all the storage problems that go with my industrial-strength hair dryer. (Side note: Spaceballs is possibly one of the funniest movies ever.)
George doesn't say much about anything I bring with us, as long as he has a spot to hang his collared work shirts and stow his clean socks and underwear. He can leave for an indefinite amount of time with a large backpack, so his storage needs are few. The only things we have not come to agreement on are my bedding requirements.
We have one bunk in The Precious, and it's not a big one. When I'm on the truck, we adopt what I refer to as "synchronized sleeping," both rolling in tandem, so there's maximum bunk space and some measure of comfort.
He sleeps in a mummy bag, always has. It's cool in the summer and warm in the winter and it stows away nicely. I cannot sleep in a mummy bag, because I require being able to keep my feet from under the covers, unless we're in an area where I'm concerned about alien abduction. (I hypothesize if the aliens can't see your feet to grab you drag you from the bunk with, they won't kidnap you and shove BBs up your nose.)
I like my chenille bedspread and my body pillow and I sleep better with them. He despises the chenille bedspread and swears the body pillow is attempting to murder him in his sleep. I'd gladly give up the pillow and compromise by keeping the spread, but I have two bad shoulders and I wrap it around my neck to prop my arms up when I'm sleeping, so my shoulders don't dislocate, because it really sucks to wake up with two dislocated shoulders. You flop around like a fish for a minute, until you get at least one of them to snap back in so you can pull the covers off. It makes for a crappy morning.
"Do you really have to bring the body pillow? The gross spread is bad enough."
"No, I can leave it at home and you can prop me up and snap my arms back in like a Barbie doll every morning. It'll be fine."
"Wow. OK. Bring the body pillow. But if I wake up dead because it smothered me, don't wrap my body in that ugly chenille spread."
"Duly noted."
Who says I can't compromise?