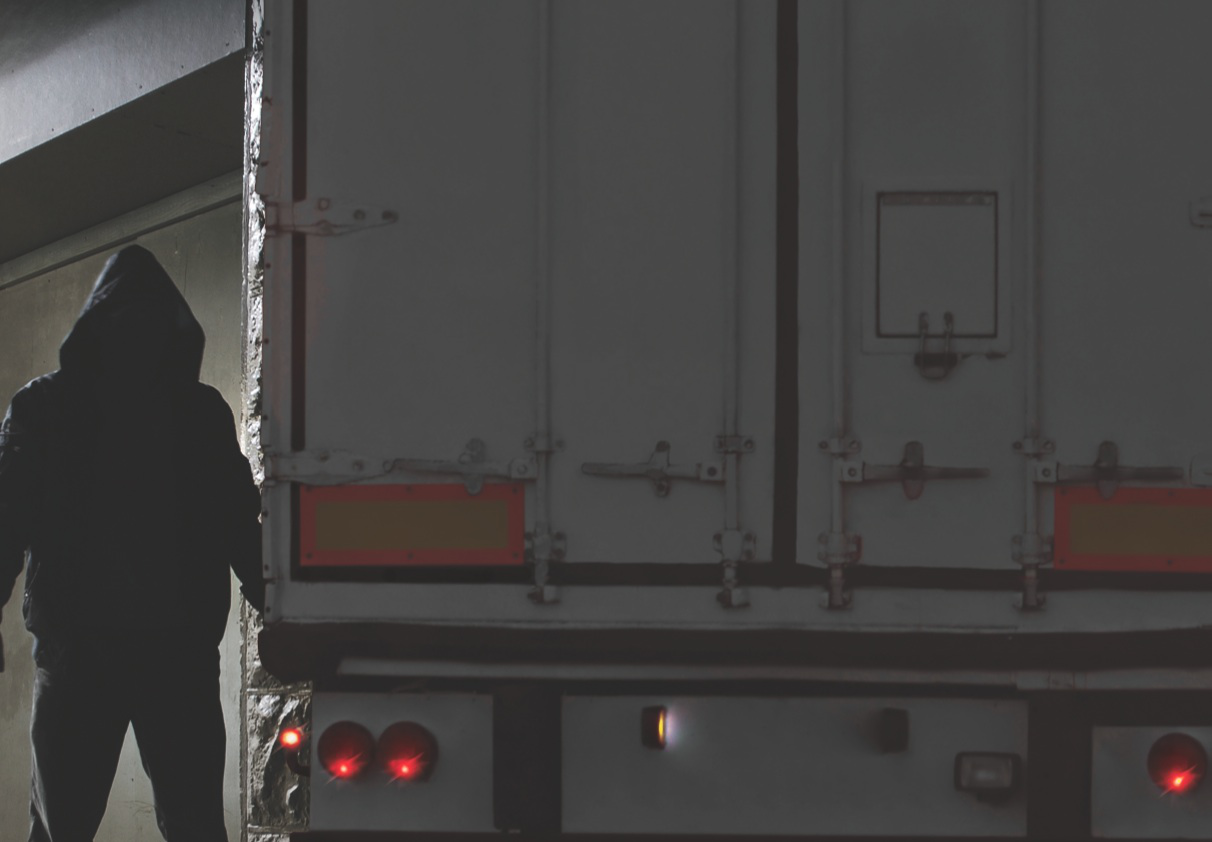 Law enforcement officials across the U.S. have been busy cracking down on cargo theft rings of late, and announcements came this week that two theft rings have been busted recently – one in Southern Indiana and one in Florida.
In Indiana, eight individuals have been indicted as part of an alleged organized scheme to steal tens of millions of dollars in merchandise from shipments of cargo moving several midwestern and southern states, the Justice Department announced this week.
The group would transport the stolen merchandise to locations in Kentucky, New Jersey, Florida and elsewhere, investigators said, and then sell the stolen goods.
The eight indicted allegedly traveled from various locations throughout the U.S. to Virginia, Illinois, Indiana, Kentucky, North Carolina, South Carolina, Ohio, Oklahoma, Tennessee and other states to steal products that were being shipped.
Specifically, it's alleged the defendants surveyed distribution facilities used by various national companies to ship products. They would then follow a tractor-trailer until the driver would stop to rest or refuel the truck, then work together to steal the entire tractor-trailer loaded with freight.
The indictment is the culmination of a joint, multi-year investigation involving the FBI, Kentucky State Police, Louisville Metropolitan Police Department, Wythe County (VA) Sheriff's Department, Indiana State Police, Illinois State Police, Virginia State Police, Georgia Bureau of Investigation, Fayette County (OH) Sheriff's Department, Oklahoma City Police Department and the Tennessee Highway Patrol, among others.
Those indicted include: Carlos Enrique Freire-Pifferrer, 36 of Louisville; Juan Perez-Gonzalez, 41 of Louisville; Eduardo Hernandez, 52 of Miami; Mario Hernandez-Oquendo, 37 of Miami; Yoel Palenzuela-Mendez, 40 of Miami; Orlis Machado-Cantillo, 44 of Louisville; Miguel Mompie, 47 of Louisville; and Ritzy Robert-Montaner, 25 of Louisville.
According to the indictment, on 11 separate occasions the group stole cargo loads traveling through Southern Indiana and/or used interstate highways in the area to transport the stolen goods to another state.
Stolen cargo is alleged to include computers and computer equipment, cell phones, electronics, appliances, perfume, cosmetics, clothing, baby formula and tires. The value of the stolen merchandise exceeds $17.5 million, investigators say.
The defendants face sentences of up to 10 years in prison for each count of possession or transportation of stolen goods in interstate commerce, and up to five years on the conspiracy charges.  The defendants also face up to three years of supervised release following any term of imprisonment.
**
Also announced this week was the arrest of five suspects in a cargo theft ring based in Florida.
A joint investigation conducted by the Polk County (FL) Sheriff's Office and Florida Highway Patrol, with assistance from the Tampa Police Department and the Hillsborough County (FL) Sheriff's Office, led to the arrests. A sixth suspect in the case has been identified, and there's currently a warrant out for his arrest.
According to a release from the Polk County Sheriff's Office, the department received information about a preacher suspected of stealing Macy's merchandise from a tractor-trailer he drove.
Alexander Nealy, 36 of Plant City, Fla., who is a former DeSoto County Sheriff's deputy and Titusville and Cocoa Police officer, was identified as a preacher. Nealy was employed as a truck driver for SalSon Logistics, a trucking contractor for Macy's in Florida.
Detectives served a search warrant on a storage unit owned by Nealy in which they found 272 boxes of stolen Macy's merchandise, valued at approximately $135,800, and more than $59,000 worth of Bloomingdale's merchandise, for a total of $267,900 in stolen goods. Surveillance footage at one of the storage units revealed Nealy and another person loading and unloading stolen boxes.
The merchandise included high-end designer purses, shoes, fragrances and clothing. The FHP obtained an arrest warrant for Nealy, charging him with felony cargo theft, and he was arrested June 25 at his church in Tampa.
Two other SalSon drivers, Roberto Barahona, 45 of Tampa, and Jorge Salazar Brito, 27 of Tampa, were each arrested for felony cargo theft. A search of Barahona's apartment resulted in the seizure $30,000 worth of stolen merchandise, according to the Polk County Sheriff's Office.
Three more suspects were identified, two of which have been arrested, in connection with the case.
Patrick Brown, 35 of Lakeland, Fla., Jerome McCord, 35, of Lakeland, and Timothy Waring, 30 of Lakeland, were found by the Polk County Sheriff's Office to be involved in "burglarizing" Nealy's storage units and selling the merchandise. Detectives learned Nealy, Brown, McCord and Waring worked together to stage and then have Nealy falsely report the burglaries to police. Nealy told authorities he had purchased the items on Craigslist.
McCord was arrested June 5, and he was originally charged with violation of probation, possession of marijuana and meth, and possession of paraphernalia. Detectives added a charge of dealing in stolen property.
Brown was arrested July 2 and has been charged with non-payment of child support and dealing in stolen property.
Waring was previously arrested on June 5 on drug charges but was released on bond. Detectives obtained a warrant for his arrest for dealing in stolen property.
In all, during the investigation detectives recovered more than $300,000 worth of merchandise stolen from Macy's and Bloomingdale's. Macy's reported an additional retail loss of $355,000 in May and June 2015 during Barahona's and Brito's organized theft.