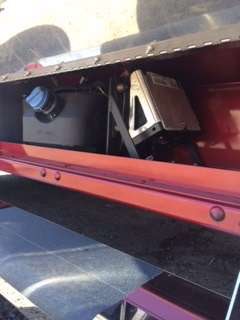 At the urging of the Owner-Operator Independent Drivers Association, the group reports, Environmental Protection Agency and National Highway Traffic Safety Administration representatives will conduct a 2.5-hour listening session at the Great American Trucking Show this Thursday, August 27. The hearing is set with the specific goal of hearing from truckers as part of development of the "Phase 2" proposal issued in June.
The proposal would set accelerated fuel-economy and greenhouse-gas emissions standards for 2018-'27 model year trailers and 2021-'27 heavy-duty trucks, and the officials will take comment on the proposal in room C151 at the Kay bailey Hutchison Convention Center in Dallas from 2 to 4:30 p.m. at GATS. The truck show runs from Aug. 27-29. Find further info on truck parking and more at the show website.
"This is an opportunity for truckers to provide input on this important rulemaking, as it will determine new truck design, engineering, cost and reliability for years to come," said OOIDA Director of Regulatory Affairs Scott Grenerth.
Cost of new equipment was a particular issue to emerge from the discussion at the EPA and NHTSA's first listening session on the issue in Chicago last month. Owner-operators, small fleets and truck dealer reps all voiced concern over the burdens placed on manufacturers, buyers and sellers of commercial vehicles.
The GATS session will be the third public hearing focused on the regulation, following an Aug. 18 event in Los Angeles.
The comment period on the proposed regulation is open through September 17. OOIDA's briefs on the issue can be found via this website, part of its "Fighting for Truckers" initiative.
Readers can comment directly on the regulation, and find further background on it, via the proposal's page on the regulatory docket at regulations.gov.