I looked out the window this morning and went into shock, as there was a hard frost in Southwestern Ohio last night, and there appeared to be snow on the ground. My inner alarm screamed, "You've been abducted by aliens and taken to Jupiter!" (My inner alarm tends to overreact sometimes, especially when I shoot out of a dream about aliens, which happens more often than I'd like to admit. I should probably stop watching H2 before bed, but I can't help being fixated on the Greek guy with crazy hair. He's mesmerizing.)
Anyway, now that I've divulged potentially embarrassing information for the sake of rambling, I was actually shocked because we just came back from toodling around Florida for a week, and by the time we made the trip home through Elizabethtown and up into Dearborn Friday, there had been a 30-degree temperature change. Being that it was still 80 degrees when we left central Florida, mid-50s wasn't so bad, but in the 20 hours we've been home, the temp has fallen another 20 degrees and I'm officially over it already. Twenty-six degrees and a hard frost is hard to take after waking up to 74 and blue skies for five days. I'd prefer to be eased into this "winter" thing.
I learned that I got cocky about packing, and paid for it. I used to spend a week preparing and watching the weather before we went on extended trips, but recently on the dedicated thing I just kind of throw a few things in a bag and roll. I thought I could get away with it on this trip and I nearly froze my legs off when we got to Ohio. It still amazes me the difference 1,100 miles makes in this country.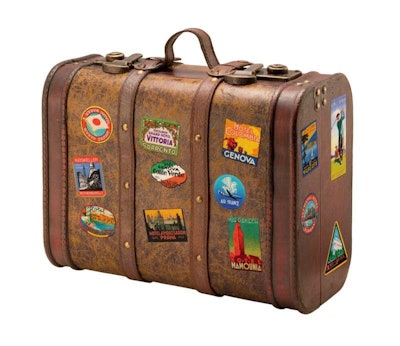 I held out until we got to Dearborn, where I was forced to dig out dirty jeans and put them on, because I was cocky and only took one pair of long pants, which happened to be the ones I wore on the dock the night before we left Florid, to avoid getting eaten by mosquitoes while we fished as much as we possibly could before having to go. So yuck.
The moral of the story is, transitional packing requires at least two pair of jeans and one good pair of black leggings. For everyone. Cattle haulers named Ace DeReu, especially.
I'm kidding.
The moral of the story is, don't get cocky. I learn it the hard way as a passenger every trip we take, I can only imagine the amount of information I'd have to process if I was actually driving. Kudos to the drivers who do it right, and realize that when they feel like they've learned it all, they'll hang up the keys.