Let's talk about social media.
Whether or not you like it, it's a part of our lives. I spend a lot of time on social media with our Facebook page, and I definitely have a love/hate relationship with it. I'm also continuously shocked at the things people will post to it.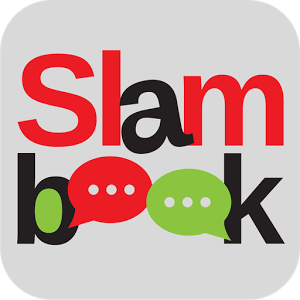 Here's a fun fact: you can be sued for things you post on social media. It's not a high-school slam book, it's a functioning part of everyday life for millions and millions of people, and those people can sue you for posting false information about them. It's happened before, and it will continue to happen, because for some weird reason, people don't get that everything they post is immediately extremely public knowledge.
(Side note: does anyone but me remember "slam books?" A prehistoric version of Facebook, a notebook passed around at school from person to person, who anonymously write terrible things about other people. It may just be a regional thing — I apologize if the reference was lost. Now you know. You can also note that Joe Musselwhite, one of the finest football coaches and junior high school principals ever, would not hesitate to tan your little butt with his wooden paddle if he caught you with one.)
Here's another thing: the Internet never turns off. Once you put that post out there, it's available 24/7, and even if you edit it as time goes on, or delete it completely, that initial moment is frozen there forever. That's great if it's your grandkid's birthday, but if it's a spat between you and your former dispatcher, the nasty stays put. Be further advised that even if you edit or delete something, screenshots can be permanent record, and they have been accepted in court as evidence.
More and more companies are employing full-time interwebs police, in the form of people who actually get paid to surf the social media pages of their employees.
Fun fact number three: You can be fired for what you post on the internet. I know this seems like really basic information, but you wouldn't believe the people who don't know that. They either don't know it, or think they'll get away with posting video or pictures shot from the driver's seat, while driving, and doing something insane, like steering with their feet while playing a banjo.
Let me be very clear about this – no matter how "anonymously" someone thinks they've posted these videos, there's always going to be someone else with enough time to track them down. Always. Nothing on the Internet is untraceable: it just takes time and effort. I'm not even that good and I can find pretty much anything I want. Imagine what trained individuals can dig up.
Because we're lucky enough to have a platform, we try very hard to validate information passed on to our fellow drivers. I'm tasked by my editors to provide proof positive of any statements or allegations made directly about anyone, be it a company or an individual. I recently worked on a story that required a lot of digging, research and multiple phone calls to tons of people, and while that's not my favorite thing to do, I did learn a lot about how easy it is to find things on the Internet. I also learned that a little digging often changes a story drastically, and sometimes, information posted on the interwebs isn't completely true.
Shocker, right? (This is sarcasm.)
Be prudent about what you post. Remember, if you post it, they will see it.