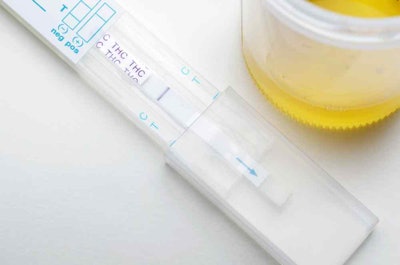 The Department of Transportation has issued an order that prohibits a DOT-certified drug tester from providing drug and alcohol testing to any DOT-regulated employer for five years.
Mounir R. Khouri, who was debarred by the FMCSA for three years in November, provided consortium/third-party administrator services and medical review officer services to trucking companies.
The DOT issued a Public Interest Exclusion order against Khouri, which "prohibits all DOT-regulated and service agents from utilizing [Khouri] for drug and alcohol testing services in any capacity for a period of five years."
He recently pled guilty to criminal charges that he made false statements that a MRO had reviewed drug test results, when in fact, a qualified MRO had not.
Khouri did business as Mobile Testing Services, an FMCSA-regulated third-party administrator. His contracted lab stopped testing due to non-payment, so he falsified the documents for untested urine samples and misrepresented that the samples tested negative and billed his clients for services not provided, according to the DOT Office of Inspector General.
The DOT's order prohibits all DOT-regulated companies from utilizing Khouri through Jan. 20, 2021. Any company that uses Khouri's services before that date may be subject to a civil penalty.
Khouri must also directly notify clients in writing "about the issuance, scope, duration and effect" of the order.