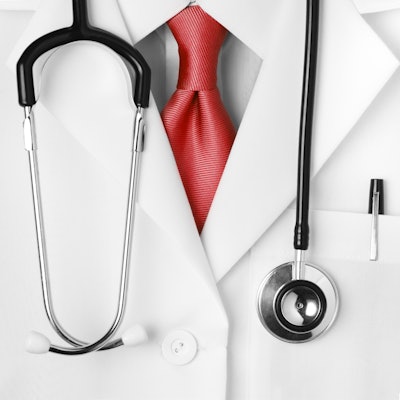 Chiropractors in the state of New York have been removed from the National Registry of Certified Medical Examiners and are no longer certified to conduct truck driver physicals as of June 1.
Federal Motor Carrier Safety Administration spokesman Duane DeBruyne said all medical certification cards issued by these doctors before June 1 "are in good standing and will remain valid up to their expiration date."
In a letter sent via email from FMCSA on June 1, New York chiropractors were told they had been removed from the registry "on the grounds of the public health, interest and safety or because of willful conduct."
The New York State Board of Chiropractic notified the doctors in September 2015 that under their authorized scope of practice, chiropractors licensed in New York weren't authorized to conduct DOT physicals. FMCSA said its letter also indicated that the DOT physicals were "beyond the scope of chiropractic practice as defined under New York state law."
The chiropractors were ordered in the letter from FMCSA to immediately stop issuing medical examiner's certificates to commercial drivers and to stop marketing themselves as medical examiners listed on the National Registry.
"Effective as of the date of this letter, you are no longer certified to conduct medical examinations to determine whether commercial motor vehicle drivers meet FMCSA's physical qualification standards," FMCSA stated in the letter. "Your information will remain publicly available in the National Registry for three years, with a notice that you are no longer listed on the National Registry as of the date of removal."
The Owner-Operator Independent Drivers Association is opposed to the removal of the New York chiropractors. The association says it hopes this doesn't set a precedent for other states.
"Removing the option of using a chiropractor for physicals does a disservice to CDL holders in New York and sets a poor precedent," OOIDA said in a statement. "During the two years the National Registry of Certified Medical Examiners has existed, New York chiropractors have been performing exams without any apparent problems. There seems to be no justification for this emergency removal. We hope this does not set a trend for other states."
In the National Transportation Safety Board's annual "Most Wanted" list, issued this January, it listed expanding medical fitness for truck drivers and stated "chiropractors and other healthcare professionals with no experience prescribing medications are considered acceptable medical examiners."
The National Registry of Certified Medical Examiners was established in May 2014 and required drivers seeking their medical certifications to see a doctor listed on the registry.