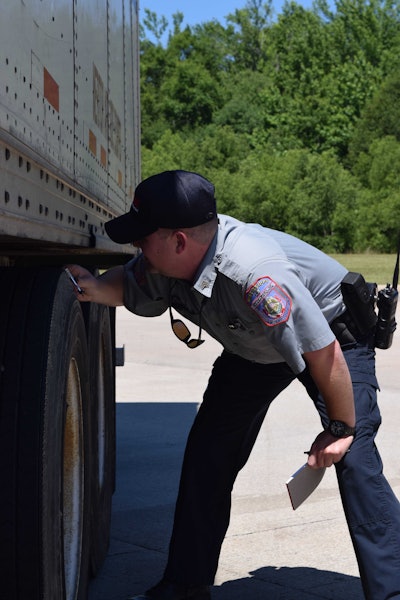 Nebraska troopers put four drivers and 16 vehicles out of service Sept. 1, the most recent in a series of ongoing commercial vehicle inspection blitzes in the state.
In Scottsbluff and Gering, 40 inspections by the Metropolitan Aggressive and Prevention Selective teams found 165 violations and resulted in $3,475 in fines. Two drivers were put OOS for not having CDLs, one for log book violations and one over driver qualifications.
Through the fall, these blitzes will continue to target commercial vehicles with routes that usually do not go outside cities or by weigh stations. MAPS teams consist of 20-24 Nebraska State Patrol Carrier Enforcement Division officers and are largely funded by the Federal Motor Carrier Safety Administration.
This year, the Sarpy County April 27th blitz resulted in five drivers being placed OOS, the most issued in this category. The most vehicles placed OOS was in Lincoln, when 45 orders were written April 26. Omaha had the highest total of financial penalties, when $7,700 in fines was issued April 28.
Dawson County was the least eventful, when the June 30 enforcement ended in no OOS orders issued for drivers, 12 for vehicles and $1,200 in fines.