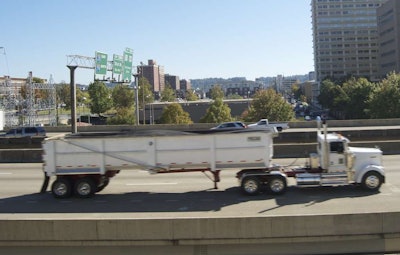 The American Trucking Associations has filed a request with the Department of Transportation asking it to extend the 60-day comment public comment period on the DOT's recent proposal to require speed governors on heavy-duty trucks. The carrier lobbying group joins the Owner-Operator Independent Drivers Association in making such a request.
ATA's requested extension would move the comment deadline to Dec. 7, from the current Nov. 7. As reported by Overdrive this week, OOIDA has asked for a 60-day extension, which would push the comment period deadline to Jan. 7.
ATA, who filed a petition in 2007 asking the DOT to implement a speed limiter mandate in the trucking industry, calls the DOT's Aug. 26-released proposed "a dramatic departure" from its petition. Moreover, it says, the industry's safety culture has seen much change in the 9 years since its initial petition, due to greater adoption of safety technology and greater regulatory oversight via the DOT's Compliance, Safety, Accountability program.
"The proposed rule's dramatic departure from ATA's initial petition in terms of tamper proofing, the lack of a retrofit requirement, and the agencies' reluctance to specify a governed speed requires additional time for ATA and its federation partners to reengage its membership on these important issues," ATA writes in its request.
Two DOT agencies — the Federal Motor Carrier Safety Administration and the National Highway Traffic Safety Administration — jointly published the proposed rule to require speed limiters to be used in trucks weighing more than 27,000 pounds. The proposal skimped on a few key details, however, such as whether the requirement would extend to all trucks in use today or just new trucks, as well as what the limited speed would be.
The agencies ran analysis on three speeds — 60, 65 and 68 mph — in its analysis for the rule, hinting that one of those speeds could be the ultimate speed limit for heavy trucks.
To read more coverage of the proposed speed limiter mandate, click here.
Click here to visit the regulations.gov rulemaking portal to file a public comment on the rule.