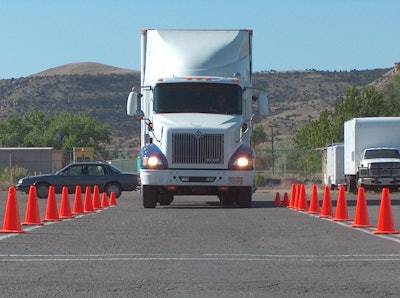 Progressive Commercial Insurance launched this week a new resource aimed to help people looking to get into the trucking industry and becoming an owner-operator.
The company's New Trucker's Playbook outlines how to acquire a CDL, along with offering CDL practice tests and other resources to help potential truckers begin the process of becoming a driver.
The free tool walks potential owner-operators through getting MC and USDOT numbers for operating authority, and also provides links for prospective drivers to learn more about new entrant audits, ELDs, hours of service regulations and more.
When it comes to insurance, the Playbook shows the Progressive's average insurance rates per tractor per year by state, while also outlining certain discounts drivers may be eligible for.