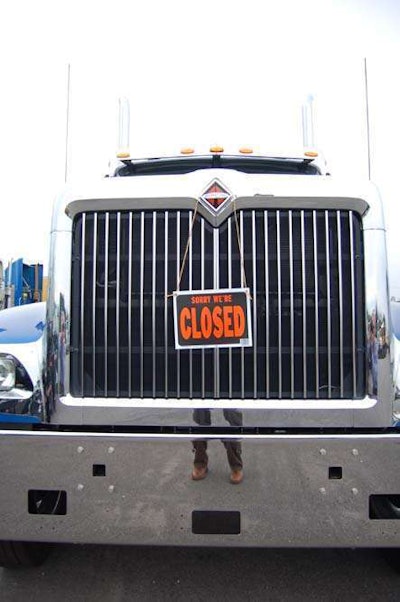 The Federal Motor Carrier Safety Administration has issued an effective shutdown order to a Lowell, Massachusetts-based single-truck owner-operator after an investigation showed he was in violation of several major federal safety laws.
John Kamau was served the order on Dec. 20. Kamua owns Kamway Services, for which he is the only driver. On November 18, a Kamway Services box truck driven by Mr. Kamau along Interstate 95 in York County, Maine struck the rear of a passenger vehicle that had slowed due to traffic. The impact pushed the passenger vehicle into a tractor-trailer truck that was immediately ahead of it. Both occupants of the passenger vehicle, including a five-old-boy, were killed.
A post-crash investigation by FMCSA safety investigators found that at the time of the crash, Mr. Kamau was medically disqualified from operating a commercial motor vehicle in interstate commerce.
Investigators also found he was in violation of hours of service rules and equipment maintenance regulations.
FMCSA said in its announcement of Kamua's shutdown order that violation of an imminent hazard out-of-service order can result in a fine of up to $25,705.