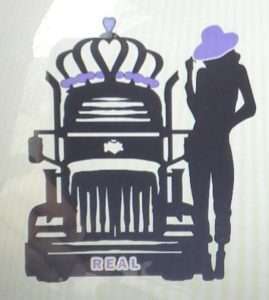 The Real Women in Trucking group's first-annual "Queen of the Road" awards program launched with the intention of providing "a dignified recognition for truck drivers who have overcome personal challenges and demonstrate a 'Pay it Forward' attitude to help others by sharing their wisdom," the organization says. Nominations for the finalists, nine female drivers and one male, were taken last year and closed in November. Voting then proceeded through December without names or photos of the drivers "to avoid bias," RWIT says.
January 29, however, saw the publication of the finalists' stories in full, which you can read via this link to the Real Women in Trucking website.
The top three vote-receivers among the finalists will be unveiled in a recognition ceremony during the organization's Queen of the Road on the High Seas cruise in late March.
The finalists are:
Allison Morris
Daisy Delaney
Adriesue "Bitzy" Gomez
Janet Steverson
Sandi Talbott
Idella Hansen
Dee Sova
Jeff Barker
Candace Marley
Naza Silvia
Read more about each of the finalists via this link.