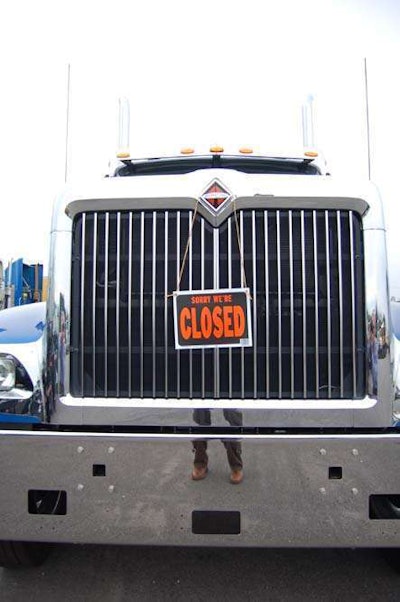 A Tennessee-licensed trucker has been effectively shut down by the Federal Motor Carrier Safety Administration after being arrested twice for alcohol-related incidents in a four day period.
Eric Ronald Scott was found asleep in his truck Dec. 31 by the Berlin, Vt., Police Department after a call for assistance at a local hotel parking lot, FMCSA says. The agency adds police conducted a preliminary breath test and detected alcohol before arresting Scott for domestic assault.
On Jan. 2, Scott was released from police custody, and on Jan. 3, he was involved in a multi-vehicle crash while driving his tractor-trailer, FMCSA says. According to the police report, Scott jackknifed his truck, striking a stop sign and forcing three passenger vehicles off the road. Another alcohol breath test detected the presence of alcohol, and Scott was arrested for DUI.
FMCSA says Scott received his CDL on Oct. 26, 2016.