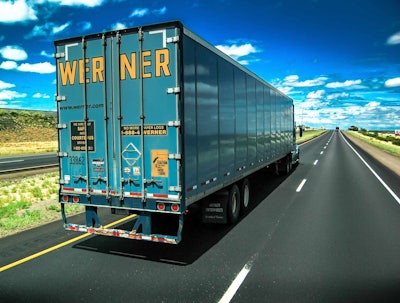 In a revised order, Nebraska's chief federal district judge has determined Werner Enterprises' driver trainees are not entitled to compensation for sleeper berth time, but she refused to decertify the 50,000 plaintiffs as a class.
Judge Laurie Smith Camp concluded Feb.2 that the court had incorrectly ruled the truckload carrier was obligated to pay for this time. Werner had requested the court revisit that decision, as well as prevent the case proceeding as a class action lawsuit and to exclude testimony from the truckers' damages expert.
Werner spokesman Fred Thayer said the company does not comment on matters in litigation.
The court had previously ruled participants in Drivers Management, Werner's training and orientation program, were entitled to pay for spending more than eight out of 24 hours in the sleeper berth.
U.S. DOT regulations create a presumption that sleeper berth time is considered off duty. Additionally, 24 hours of continuous on-duty time must be completed before the federal Fair Labor Standards Act mandates compensation for working all but eight of a 24-hour-work cycle. "Upon review of the voluminous record, the testimony and facts of the case do not demonstrate that student drivers were on continuous 24-hour shifts when on the road for days or weeks at a time," Camp wrote.
However, she disagreed with the company's view plaintiffs did not meet qualify as a class to pursue a remedy. "Individualized litigation for 50,000 plaintiffs would be impractical," she stated. "Plaintiffs claim to have suffered the same injuries, though some factual variations exist."
Finally, the judge denied Werner's motion to throw out testimony provided by the plaintiff's damages expert. The company did not persuade Camp his testimony was unreliable and based completely on calculation formulas provided by the drivers' lawyers.
The lawsuit was filed in 2012 by current and past participants in the carrier's eight-week trainee program. In addition to a flat weekly rate, Werner reviewed on-duty hours and compensated students when necessary to ensure minimum wage was paid for every hour of on-duty time.
Werner employs more than 8,752 drivers.