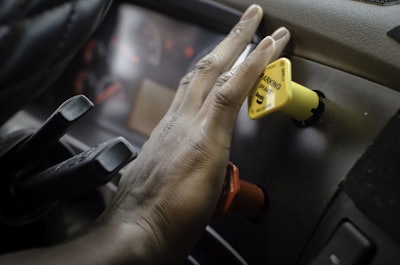 A January-issued memo from President Trump directing federal agencies to reassess certain regulations has again delayed the effective date of a rule establishing minimum training standards for new truck drivers.
In a notice scheduled to be published Tuesday, the Federal Motor Carrier Safety Administration will delay the rule's effective date to June 5 — the third such delay this year and a five-month departure from the rule's initial effective date, February 6. The rule's Feb. 7, 2020, compliance date does not appear to be affected by the delay, however.
The rule, officially dubbed the Minimum Training Requirements for Entry-level Commercial Vehicle Operators, sets a minimum classroom curriculum required to be taught to CDL seekers. It also stipulates that pre-CDL drivers become proficient at behind-the-wheel operation, as judged by an FMCSA-approved trainer, before being allowed to receive a CDL. It also establishes a registry of FMCSA-approved trainers from which CDL applicants must be trained.
Though the rule was published Dec. 8, a so-called regulatory freeze issued by Trump the day he took office snagged the rule, as it had not yet legally taken effect. FMCSA announced a 60-day delay in the rule's effective date, to March 21, and then another delay, to May 22, prior to the most recent delay announcement.
Read more on the rule via prior Overdrive coverage at the links below.