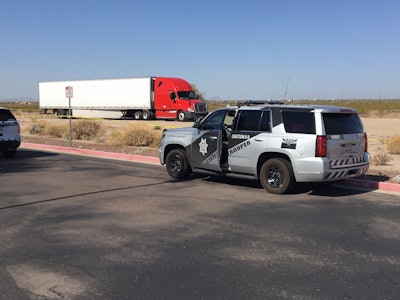 Truck driver pulls over w/ gunshot wound to leg near Verrado & I-10. More info from @dps_pio_lee coming soon. #fox10phoenix pic.twitter.com/p6SIJtHwlO

— Tom Fergus (@TomFergusFox10) June 2, 2017
Law enforcement officials in Arizona have reported that a truck driver who claimed to have been shot while driving across I-10 on Friday, June 2, had actually shot himself.
According to the Arizona Department of Public Safety, the trucker admitted to investigators that he accidentally shot himself in the leg while driving and falsely reported being the victim of a shooting.
Numerous news outlets reported Friday that the driver had been shot while driving. Police have not released the name of the trucker. The incident is still under investigation, according to police.