The beginning of a new year is always an opportunity to leave bad habits behind, set goals, and wipe the slate clean to begin again — with tags, taxes and license fees. Woo hoo! (Tell me why we do this again?)
There are more than a few things I won't miss about 2017. Most notable is the fact that our daughter was critically ill for most of the year, and has only recently (in the past couple months) improved to the point of being on the road to recovery. I can't adequately express the level of gratitude we both have for her improved health, so I won't try. Let's just say we are very, very thankful and happy our girl made it. And as far as our kid being sick, 2017 can stuff it. She won.
Here are some other things I'd like to see left in 2017:
The phrase "level playing field," when used in any connotation or context referring to the trucking industry.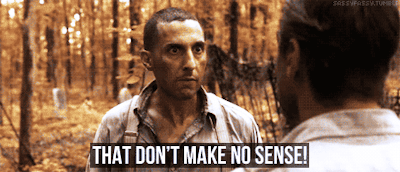 When someone uses that phrase, it's an immediate clue to the fact that they know very little about the industry as a whole. I have it on good authority it will be legal in 2018 to throat-chop any individual who makes a trucking statement with the phrase, "level playing field" involved.
This may be a filthy lie, but it shouldn't be, because the amount of carnage strewn about the highways would be pretty dang thick if every single trucking company operated on the same playing field. Lord help us if every independent owner-operator had an equal crash frequency to some of the trucker-mill fleets. Talk about a terrifying and dangerous playing field.
Be happy we don't all "get on the same level," and quit saying that. It's dumb.
And of course, the all-time hated "driver shortage" claim I have fervently wished a painful death for each and every year I've been affiliated with the trucking industry. The assertion there is a driver shortage should be punishable with a swift kick in the hind quarters — that it's not yet remains a personal disappointment. However, I have noticed more and more people questioning the bizarre math associated with a more than 100 per cent yearly driver churn within some of the fleets, and their continued claims of "driver shortage."
It don't make no sense, y'all. Never has, never will. Please, for the love of everything sane and true, stop saying it.
2018 holds a lot of promise — rates are increasing, drivers have come together again and have realized they have a voice, if they choose to use it. That's a good thing. There are still a lot of issues to contend with, but there always will be – it's trucking. Keeping a positive momentum and leaving as many negative things as we can behind is how we move forward.
Let them truckers roll.