The American Trucking Associations' Technology & Maintenance Council's Annual Meeting is ongoing this week in Atlanta, Georgia, where prominent trucking industry suppliers have announced updates to their products or services. For full coverage of TMC news, see this compilation on Overdrive sister site CCJ. See Overdrive's Monday roundup of TMC news at this link.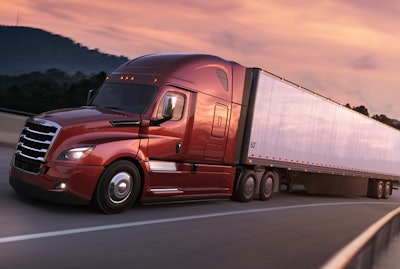 Freightliner makes collision mitigation system, Meritor disc brakes standard on Cascadia: Daimler Trucks North America will make Detroit Assurance 4.0 collision mitigation system and Meritor's EX+ L air disc brakes standard on all new Freightliner Cascadia truck models the company announced at TMC's Annual Meeting in Atlanta this week.
Kelly Gedert, director of product marketing for Freightliner and Detroit Components says both Detroit Assurance 4.0 and the integration of air disc brakes on all wheels reflect the company's goal of reducing or mitigating collisions. The Detroit Assurance 4.0 suite of systems includes Adaptive Cruise Control and Active Brake Assist, which uses radar to alert drivers of impending crashes and intervene to brake should the driver not.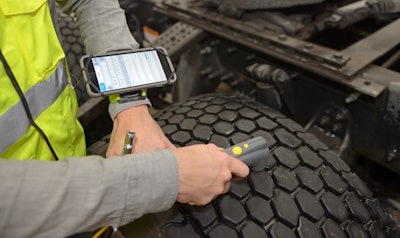 Goodyear intros tire management system: Through Goodyear's new Tire Optix, trained Goodyear truck tire technicians (at dealer locations or onsite at fleet terminals) use a special scanning device to electronically record air pressure and tread depth. This information automatically uploads via Bluetooth to a cloud-based platform in real time for password-protected storage and easy access. Data can then be downloaded through the new Goodyear Tire Optix App by fleets.
By eliminating manual data entry, McIntosh says fleets can view their information "in real time, enabling them to identify maintenance opportunities and immediately adjust their tire management programs, if needed. This helps increase their uptime and improve the utilization of their tire assets."