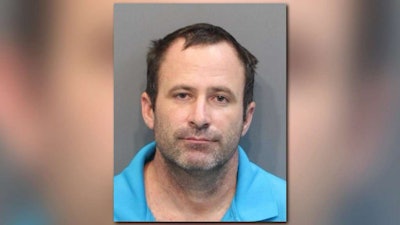 A former truck driver has been sentenced to 55 years in prison after being found guilty of causing a 2015 crash that killed six people and injured six others in Tennessee.
Kentucky-based Benjamin Brewer was shut down by the Federal Motor Carrier Safety Administration following the crash after it was found he had falsified his logs in the days leading up to the nine-vehicle crash on I-75 in Chattanooga, Tenn. The National Transportation Safety Board found in its investigation that Brewer's truck struck the rear of a Toyota Prius at an estimated speed of 78-82 miles per hour and continued forward to hit seven other vehicles. NTSB says traffic had slowed because of road construction and a work zone lane closure.
Brewer was found guilty on six counts of vehicular homicide by intoxication, four counts of reckless aggravated assault, DUI and speeding.
UPDATE: Former truck driver Benjamin Brewer sentenced to 55 years https://t.co/IOqjnc3QfV pic.twitter.com/Kap5lBfUzt

— WBIR Channel 10 (@wbir) March 13, 2018