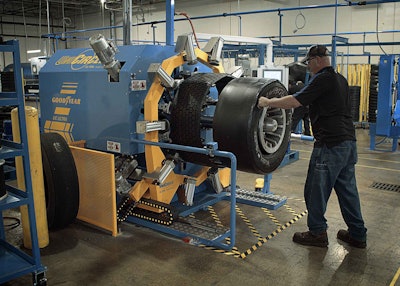 TravelCenters of America last week opened a new facility in Ohio that produces and sells Goodyear retread tires.
The TA Commercial Tire Network Retread Center in Bowling Green, Ohio, is a 32,000-square foot retread center that will provide a full line of Goodyear commercial tire retread products. It is part of the Goodyear Authorized Retread Network.
Local customers will be able to purchase Goodyear retread tires, as well as shop a full line of new Goodyear brand tires in the showroom. Tire inspection and repair services, as well as roadside service, will also be available through the retread center. In addition, numerous TA Truck Service facilities will have access to Goodyear brand retread tires produced at this plant.