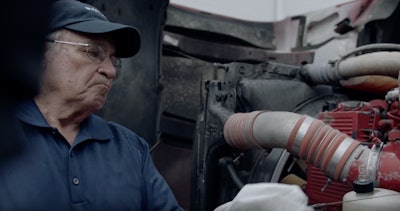 Ohio-based truck driver Ron Kline is being honored by Maxwell House as part of the company's Labor On Labor Day program.
According to the company, Kline has not taken a day off of work during his 53-year career. Maxwell House says one in four Americans will be working on Labor Day, so to honor Kline for his dedication, the company is giving Kline his first family vacation for Labor Day.
Maxwell House is encouraging those working on Labor Day to tweet @Maxwell_House using #LaborOnLaborDay and #contest and share a photo of yourself or someone you know working on Labor Day. Those who enter will be entered to win a "paid day off" in the form of a $150 Visa gift card. Up to 1,000 of the prizes will be given out randomly.