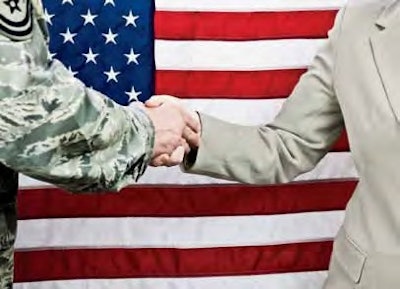 Wisconsin is one of the first states following a recent change in federal regulations to announce an "even exchange" program to allow current or recent military personnel to exchange a military CDL for a civilian CDL without additional testing.
The Federal Motor Carrier Safety Administration announced last month that certain military personnel will soon be able to waive the knowledge test to obtain a civilian CDL. The rule, which goes into effect Nov. 28, gives state driver licensing agencies the option to waive the test. A rule in place since 2016 allowed these drivers to waive the CDL skills test.
The Wisconsin Department of Transportation said in a press release the training provided to military CDL holders and the testing to become licensed "is as good or better than that currently required by federal law." As such, WisDOT says the Wisconsin Department of Motor Vehicles will now waive CDL knowledge and skills tests for certain classes and endorsements of commercial vehicles for drivers employed within the last year in certain Military Occupational Specialties.
While FMCSA's rulemaking allows states to also waive tests for a passenger carrier endorsement, tank vehicle endorsement and hazmat endorsement, Wisconsin's "even exchange" program does not cover hazmat and school bus endorsements.
"We are hopeful that the adoption of the knowledge test waiver, in addition to the current waiver of the skills test and licensing fee, will lead to more veterans moving into this line of work," said Dave Ross, Wisconsin DOT secretary.