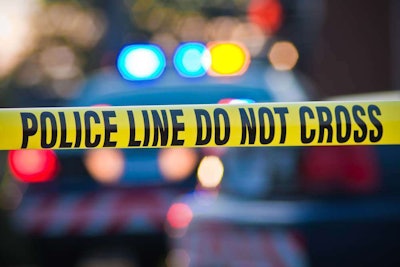 A California-based truck driver was arrested last week in Massachusetts after federal agents found 15 kilograms of fentanyl in his truck.
Nelson A. Garcia Martinez, of Stockton, California, was arrested in Sturbridge, Massachusetts, after the potent synthetic opioid was found in his truck, according to a report from the Worcester, Massachusetts-based Telegram.com.
Drug Enforcement Agency personnel were made aware of Garcia Martinez after a drug bust they made in October. Garcia Martinez's phone number was found on the phone of a man whose home was raided, and the two phones made contact 38 times before the October bust, the report states.
The report goes on to say DEA tracked Garcia Martinez via his cell phone as he traveled across the country. The agents followed Martinez to a rest stop in Sturbridge, where he was arrested after evidently making a drug deal with someone in a car. The car sped off, and DEA agents reportedly followed and tried pulling it over. A passenger got out of the car and dropped a bag with 15 kilos of fentanyl before escaping into the woods.
Garcia Martinez has been charged with distribution of 400 or more grams of fentanyl, which carries a sentence of 10 years to life in prison.