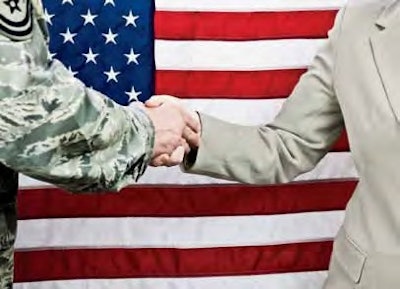 Trucking aerodynamics maker SmartTruck has announced a partnership with Disabled American Veterans this holiday season to deliver supplies and raise money to support military veterans.
The company kicked off the "Drive for our Vets" campaign by using one of its trucks to deliver supplies to a DAV facility on the Gulf Coast to help military families affected by Hurricane Michael.
SmartTruck is looking to raise $25,000 for its "Drive for our Vets" tour by the end of December. Donations can be made here.
"We are very appreciative of SmartTruck's commitment to those who've served by supporting our mission through its SmartTruck Drive For Veterans," said Marc Burgess, DAV CEO. "The funds raised will help us meet the needs of many veterans who have given so much to our country."