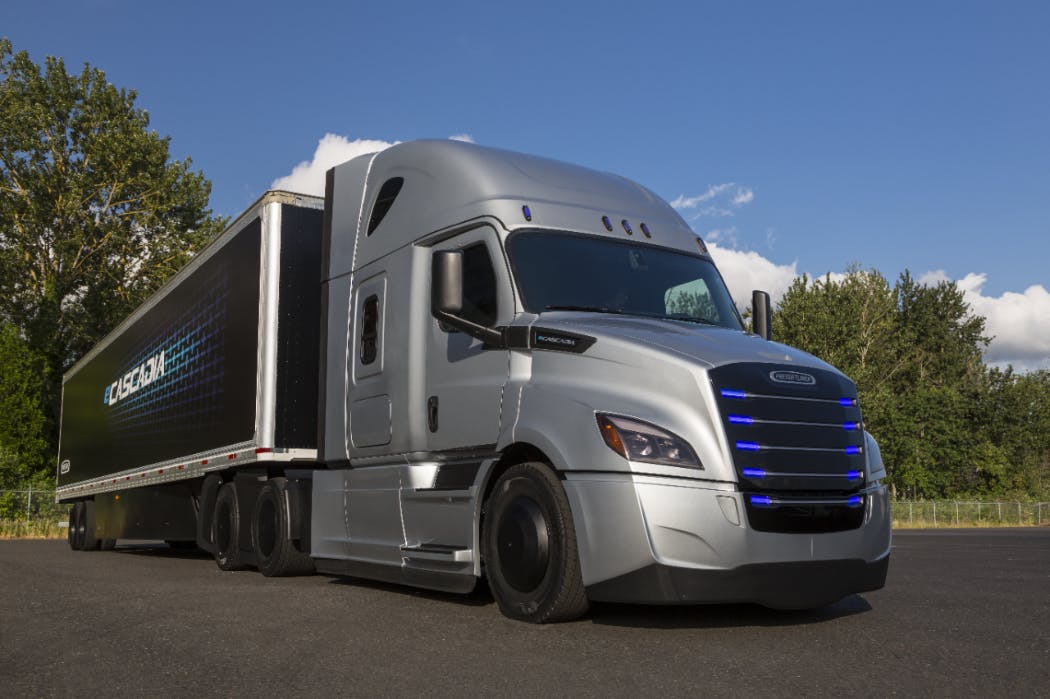 Roger Nielson, CEO of Freightliner parent company Daimler Trucks North America, says battery-powered trucks are the key to advancing the industry toward zero emissions. However, he said, major hurdles remain before battery-powered heavy-duty trucks become viable alternatives to internal combustion engines.
"Unfortunately, there is no business case today for a sane, sober customer to buy a battery electric truck," Nielsen said during his keynote address at the ACT Expo in Long Beach, California, on Wednesday.
He called on industry leaders and government officials to come together to help step-up the adoption of battery-electric trucks, which he says faces high upfront costs, charging infrastructure challenges and slow product development schedules.
Nielsen cited a lacking charging infrastructure as a core concern.
"We must work towards a common battery-electric charging infrastructure and as we do that we must keep working with the end user in mind," he said. "Today, there's not a standard for charging infrastructure. We all need to work together towards this."
Product development schedules which typically average seven years from inception to rolling out of the factory need to be drastically changed, Nielsen said.
"Today it is impossible to thrive in our industry with such lengthy building cycles. Society demands faster change, our customer demand faster change and we have responded," Nielsen said.
Nielsen credits Daimler's in-house R&D teams, or swarms as he calls them, for quickly bringing the EM2 and eCascadia to market.
"When I gave them the great commission in 2017 to build electric trucks for America's trucking companies, I tasked them to be agile and smart. Eighteen months later we will soon have nearly 50 battery electric trucks and buses running everyday across this country," he said.
High battery costs and weight also pose problems for fleet adoption, he said. "Boy, are they are expensive. They're heavy and they're large," Nielsen said.
Nielsen says government incentives are needed to help spur additional R&D and fleet adoption.
"The incentives help and give us all in the industry a chance to scale up," Nielsen said.
Daimler is currently playing a leading role the Charging Interface Initiative, or Char-In, to help roll-out standardized charging stations for heavy-duty trucks.
The company sees potential for hydrogen fuel cell trucks to extend battery-electric truck range, but does not see it as viable in the near term. "I can see glimpses of it over the horizon, but it will not be this generation of engineers who will be delivering it," he said.