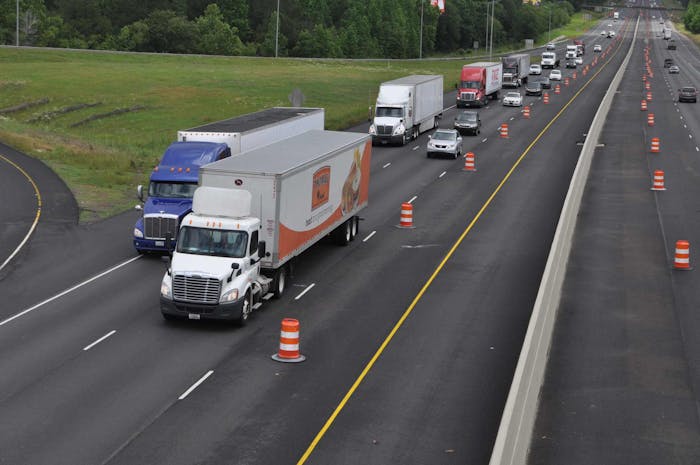 Rep. Earl Blumenauer (D-Oregon) on Wednesday announced the introduction of a bill into the U.S. House that would raise per-gallon fuel taxes on gasoline and diesel by five cents a year for five years — and then tie the fuel tax rate to inflation — as a means to raise revenue for surface transportation infrastructure.
In addition, the Rebuild America Act would compel Congress to replace the fuel tax with a"more equitable, stable source of funding" by 2029, according to the bill's text.
Under the plan, the per-gallon tax on diesel would climb from its current 24.3 cents a gallon to 49.3 cents a gallon in 2023. The 24.3-cent-per-gallon rate has been in effect since 1993, along with the 18.3-cent rate for gasoline. The tax has lost its ability to fund the Highway Trust Fund due to inflation and more fuel efficient vehicles in that 25-year period. Under Blumenauer's plan, the per-gallon gasoline tax would climb to 43.3 cents in 2023.
"Our nation's infrastructure is falling apart as we fall behind our global competitors," Blumenauer said. "It is past time that we get real about funding our infrastructure needs, we can't afford inaction any longer."
The plan is similar to that of the American Trucking Associations' Build America Fund plan, which the group has been advocating for in recent years. ATA applauded Blumenauer's bill Wednesday.
The bill was filed to the House's Ways and Means Committee.