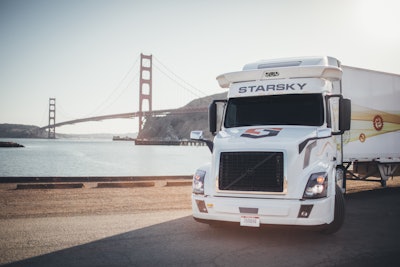 Trucking news and briefs for Friday, March 20, 2020:
Goodyear, Bridgestone suspend tire production
Sagging market demand driven by the spread of the COVID-19 virus has prompted Goodyear Tire & Rubber Company plans to suspend Americas manufacturing through at least April 3, the company announced Wednesday. Likewise, Bridgestone has said it is suspending tire production in North and South America.
For Goodyear, a phased shutdown began this week across the company's tire, retread and chemical plants in Brazil, Canada, Chile, Colombia, Mexico and the United States. Its facility in Peru was closed earlier this week. The company said it will monitor the local conditions of its warehouse and distribution operations, as well as inventory and supply levels, to continue delivery of Goodyear products.
Likewise, Bridgestone has announced a temporary phased shutdown of its manufacturing facilities in North and Latin America. The temporary shutdown will begin this weekend, with all facilities planning to resume normal operations on or before April 12.
The company says it has sufficient supply of products to meet customer demand, and its distribution centers, plant warehouses and logistics teams will continue to fill orders, but is executing this temporary shutdown to align supply to the predicted demand in the market.
Autonomous truck developer Starsky officially announces closure
As Overdrive reported in late February, Starksy Robotics, an autonomous truck developer that operated as a roughly 50-truck motor carrier, has wound down its operations after its funding dried up. In a blog post Thursday, the company's founder and CEO Stefan Seltz-Axmacher officially announced the company's closure. The company's Series B round of funding "fell apart" in November, Setlz-Axmacher reports, and the company was forced to layoff most of its workforce the same week.
He says he worked to help find former Starksy employees jobs elsewhere and has, since January, been attempting to sell the company's assets, including its patents related to autonomous tech. Setlz-Axmacher, in his blog post, says investors weren't interested in the safety-focused approach of Starsky's autonomous venture. Rather, he says, investors wanted more features. Likewise, he says, the autonomous development field became more crowded, making it harder to raise cash, and the trucking downturn from late 2018 through 2019 set the company back.
Michigan lifts some seasonal weight restrictions responding to coronavirus spread
Effective 6 a.m. Monday, March 23, the Michigan Department of Transportation will lift additional seasonal weight restrictions on some state roads in the Lower Peninsula in response to ongoing relief efforts related to the spread of the coronavirus that causes COVID-19.
Seasonal weight restrictions will continue to be imposed and enforced on all state trunkline highways north of a line on M-20 from the US-31 interchange in Oceana County east to U.S. 131 in Mecosta County, then north on US-131 to M-20 in Big Rapids, then east on M-20 to US-10 in Midland County, then east on M-10 to M-25 in Bay City, and continuing on M-25 for the entire Thumb area.
On March 16, Michigan Governor Gretchen Whitmer signed an executive order lifting seasonal weight and other delivery-related restrictions for vehicles on state and local roads carrying essential supplies to mitigate the virus's spread. The executive order extends until 11:59 p.m. Monday, April 13. Permits will still be required for loads exceeding the normal legal limits.
In areas with seasonal weight restrictions still in effect, the following will apply:
**On routes designated as "all-season" (green and gold on the MDOT Truck Operators Map), there will be no reduction in legal axle weights.
**On routes designated as "seasonal" (solid or dashed red), a posted weight reduction of 25 percent for rigid (concrete) pavements and 35 percent for flexible (asphalt) pavements.
**All extended permits will be valid for oversize loads in the weight-restricted area on the restricted routes. Single-trip permits will not be issued for any overweight loads or loads exceeding 14 feet in width, 11 axles and 150 feet in overall length on the restricted routes.
County road commissions and city public works departments put in place their own seasonal weight restrictions, which usually, but not always, coincide with state highway weight restrictions. Signs are generally posted to indicate which routes have weight restrictions in effect.
For more information: www.Michigan.gov/Truckers, click "Restrictions."