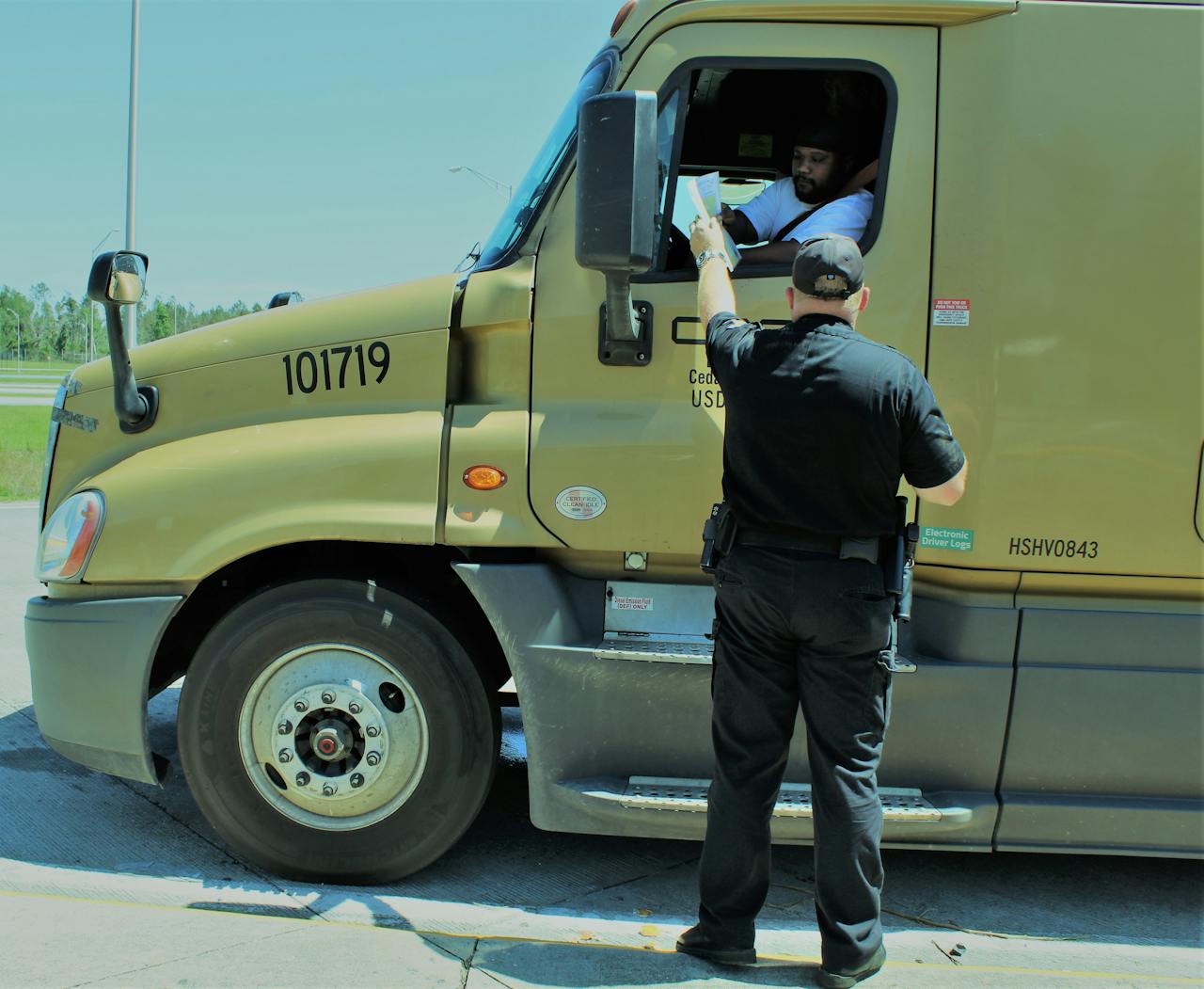 Owner-operators hoping for a cancellation of the annual Commercial Vehicle Safety Alliance (CVSA) International Roadcheck will have to wait to see if the May 5-7 event gets put out of service because of the coronavirus outbreak. As of now, CVSA said its 72-hour inspection blitz is still a go.
Even if the annual safety initiative doesn't get called off, states could opt out, though such moves are "very rare," said Kerri Wirachowsky, CVSA's director of roadside inspection program. Enforcement officials in California and Florida said there are no plans to cancel Roadcheck, but that could change.
This year's Roadcheck will focus on driver compliance, notably electronic logging devices and hours of service, but also medical cards, CDLs, seat belt use and more. Inspectors will also be making standard checks of lights, brakes and other equipment.
CVSA's website says it will update members on the status of events scheduled for May and beyond.
CVSA canceled April events, though they were aimed mostly at trucking personnel other than drivers: the CVSA Workshop in San Antonio, Texas, April 19-23; the North American Cargo Securement Harmonization Public Forum, April 19, also in San Antonio; and the industry vehicle training course, April 6-10 in Kent, Ohio. Registration fees will be refunded.