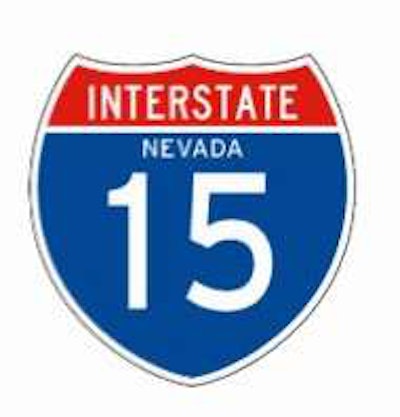 Trucking news and briefs for Tuesday, April 14, 2020:
Severe storms prompt regional emergency declaration in Southeast
Severe weather across the Southern U.S. over the weekend prompted the Federal Motor Carrier Safety Administration to declare a regional emergency, suspending hours of service regulations for drivers and carriers providing direct relief to affected areas. At least 30 people were killed in storms that produced tornadoes, high winds and heavy rain.
States included in the declaration are: Alabama, Arkansas, Florida, Georgia, Kentucky, Louisiana, Mississippi, North Carolina, South Carolina and Tennessee.
This emergency declaration is in addition to the existing COVID-19 declaration that suspends certain regulations for drivers and carriers hauling supplies related to the pandemic.
Navistar again delays reopening truck assembly plant
Navistar on Monday said it would further delay for the second time the re-opening of its truck assembly plant in Springfield, Ohio, this time through early May.
The company ceased production on Monday, March 23 due to disruptions in the supply chain resulting from the COVID-19 coronavirus pandemic, conditions which Chairman and CEO Troy Clarke said continue. Compounding the issue is waning truck orders industry-wide that failed to crack 7,500 units last month.
Navistar service facilities and parts distribution centers will continue regular operations.
Trucker named Highway Angel after stopping to help injured motorist
Paul Hopson, a Houston-based truck driver for Stone Trucking, has been named a Highway Angel by the Truckload Carriers Association for helping an injured motorist on the side of the highway.
Hopson was driving near Waco, Texas, on Highway 6 on Sept. 20, 2019, and traffic was backed up for over a half-mile. He said there was a lot of "CB chatter about a guy sitting outside his pickup on the side of the road, bleeding."
When Hopson got close, he pulled over to help. Another motorist, who was a former EMT, stopped behind him.
"The guy looked like he must have been sitting there quite a while, in the heat, and people just passed by," Hopson said.
The man was still conscious and bleeding heavily from what appeared to be a gunshot wound to the face. Hopson called 911 and gave the phone to the former EMT to explain the situation. When she looked inside the man's car, she saw a gun sitting in the floorboard. Police quickly arrived and took the man away in an ambulance. Hopson called the Waco Police Department a couple days later and found out the driver had passed away.
For his willingness to stop and help, TCA presented Hopson with a certificate, patch, lapel pin and truck decals. Stone Trucking also received a certificate acknowledging their driver as a Highway Angel. EpicVue sponsors the TCA Highway Angel program.
North Las Vegas: I-15 lane closure ongoing April 14 will continue April 15
The Nevada Department of Transportation (NDOT) will close the inside travel lane along NB I-15 at Speedway Boulevard in Las Vegas tomorrow, April 15, from 5 a.m. until 3 p.m., in addition to the same closure ongoing through 3 p.m. local time today. The temporary lane restriction is needed for center median guardrail repairs.
Oregon Trucking Associations feeding truckers Thursday
Following a successful event last week to feed more than 400 truck drivers at the Woodburn Point of Entry along I-5, the Oregon Trucking Associations will be handing out free boxed lunches to truckers this Thursday, April 16, at the Cascade Locks Point of Entry along I-84.
The lunches will be handed out beginning at 10:30 a.m. OTA staff will also be handing out a free face mask with the lunches.
Averitt Express gives face masks to drivers
Averitt Express has started distributing more than 5,000 face masks to its drivers, dock workers and other frontline associates that handle freight. Each associate will be provided multiple masks to help reduce the potential to contract COVID-19.
Averitt says it is also providing its drivers with hand sanitizer, sanitizing wipes and other disinfectants to be used while making pickups and deliveries.