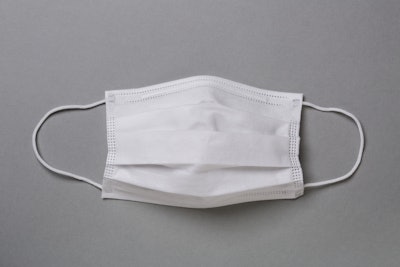 Trucking news & briefs for Tuesday, July 21, 2020:
Large truck stop chain to require masks at all locations
Beginning Wednesday, July 29, Love's Travel Stops will require customers to wear face coverings at all of their Love's Travel Stop, Love's Country Store, Love's Truck Care and Speedco locations across the country. Love's operates some 520 locations in 41 states.
The new requirement is intended to help protect customers, team members and local communities from the spread of COVID-19, according to a statement from the company Tuesday.
Customers who don't have their own face mask or covering can purchase them at Love's.
The company's statement said the company is continuing to prioritize the health and safety of customers and team members by performing vigorous and frequent cleaning and disinfecting measures, practicing social distancing and requiring all team members to wear face coverings.
Love's mask requirement comes as many states are seeing increases in new cases and deaths from the coronavirus. The U.S. has reported a total of 3.8 million COVID-19 infections and almost 141,000 deaths related to the coronavirus since the first reported case in late January.
Fleets owners advised on contractor compensation reporting for 2020
Owner-operator business services firm ATBS is advising fleet owners contracting with owner-operators that the Internal Revenue Service will return to use of Form 1099-NEC (for "Non-Employee Compensation") for payments made during the current, 2020 tax year. The change will require fleet owners to issue a different form to their owner-operator independent contractors, rather than the Form 1099-MISC that has been customary since 1983.
The revival of Form 1099 NEC is related to the Protecting Americans from Tax Hikes Act of 2015 (PATH Act), ATBS noted. PATH requires businesses to file information returns about any non-employee compensation by January 31 of each year. This resulted in problems with the IRS' processing systems because there was still a due date of March 31 for any 1099-MISC forms that didn't contain non-employee compensation.
To simplify this, the new Form 1099-NEC contains an extra box and a single due date, ATBS said.
ATBS added it will continue to share additional information with clients about the change, as it becomes available.
Pilot's Haslam transitioning out of CEO role
Pilot Company announced Tuesday that Jimmy Haslam will transition out of his role as CEO of the company and become the chairman of the board on Jan. 1, 2021. The company will name its current chief strategy officer, Shameek Konar, as CEO at that time. Pilot founder James Haslam will become chairman emeritus.
Konar first joined Pilot in 2017 and helped launch the Pilot Energy business.
As part of the restructuring, Pilot President Ken Parent will become senior advisor to the CEO and the chairman, providing guidance on strategy and key priorities for the company.
In 2021 and beyond, the Haslam family will continue to be involved. In addition to Jim and Jimmy, Whitney Haslam Johnson will continue to serve as chief experience officer and member of the board, and Bill Haslam will serve on the board.
New tech-enabled dispatch solution, small-carrier support engine
SmartHop , a Florida-based platform aimed at use by small trucking companies, announced $4.5 million in seed funding led by Equal Ventures, including additional investors. The company said that it has recruited a group of industry veterans and "strategic angels" among investors to help the company scale.
SmartHop's platform offers easy load booking (striving for "above-market rates per mile"), back-office support, and more. The company is focused today on attracting a network of carriers and will provide what it called "strategic analyses of carriers for seamless digital booking, load suggestions based on location, date, hours of service and preferred trip type, and detailed performance reports supported with strategies for improvement."
The goal? Said Guillermo Garcia, Co-founder and CEO of SmartHop: "to streamline success for small carriers and owner-operators so they can take control of their business and feel the freedom of being an independent trucker again."
The company's technology and support staff go to brokers like a sizable asset-based carrier would, Garcia added, with the aim of using its predictive platform to plan loads based on partner carriers' preferences and specific requests. Of the current 100 trucks from independent carriers SmartHop is dispatching currently, all are doing 100 percent of their freight business through the company at a cost of 3%-5% per load, but utilizing the company totally is not required to sign up with it to be part of its capacity network.