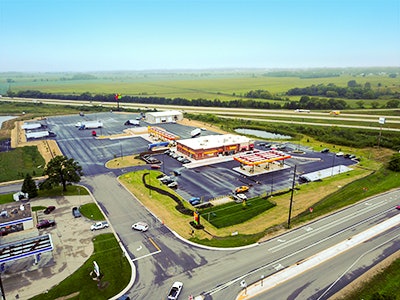 Trucking news and briefs for Friday, Dec. 18, 2020:
COVID CDL, med cert waivers extended through February
Truck drivers whose commercial driver's licenses, commercial learner's permits or medical certifications have expired since the onset of the COVID-19 pandemic have at least two more months to have those documents renewed.
The Federal Motor Carrier Safety Administration on Dec. 15, extended a waiver through Feb. 28, giving drivers more time to renew expired CDLs, CLPs and med certs because of difficulty scheduling DOT physicals and driver's license renewals due staffing shortages and other issues.
The waiver applies to drivers whose CDLs and CLPs expired on or after March 1, 2020, and for medical certificates that expired on or after Sept. 1, 2020.
Drivers are covered under the CDL and CLP portions of the waiver if their licensing state exercises discretion to extend the validity of CDLs and CLPs. Drivers are covered under the medical certificate portion of the waiver without further action.
The extension is in contrast to a statement by FMCSA's Joe DeLorenzo in November during a virtual User Summit hosted by ERoad, an electronic logging device provider. At the time, DeLorenzo emphasized for carriers, owner-operators and other drivers that the intention when it comes to expired CDLs, medical certification renewals, hazmat endorsements and more was to get back on schedule after the previous waiver expired Dec. 31.
Love's opens four new truck stops in three states
Four new Love's Travel Stops opened this week in Rockford and Olney, Illinois; Napoleon, Ohio; and Bliss, Idaho. The Idaho is the company's largest ever location at over 21,000 square feet. The four stops combined add 322 truck parking spaces to the company's network.
The Bliss, Idaho, location offers 115 truck parking spaces, McDonald's and Subway restaurants, nine diesel bays, nine showers, a Speedco and more.
The Rockford, Illinois, store features 88 truck parking spaces, a Hardee's restaurant, six diesel bays, five showers and more.
The Olney, Illinois, Love's has 39 truck parking spaces, an Arby's restaurant, five diesel bays, six showers and more.
Finally, the Napoleon, Ohio, location offers 80 truck parking spaces, nine diesel bays, six showers, a Speedco and more.