Has the trucking market bottomed out? It's the question that longtime owner-operator business services firm ATBS hopes to answer with the latest in its twice-annual owner-operator benchmarking session upcoming Tuesday, September 19, live online at 6 p.m. Eastern. Owner-operators can register via this link to run through a market update and income, revenue and cost analysis, including owner-operator averages against which to measure your own business's performance.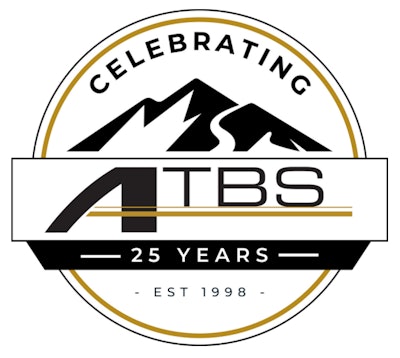 The last such update held early in the year -- likewise with a special live and in-person version with Overdrive's Partners in Business seminar at the Mid-America Trucking Show -- clearly illustrated the hit owners took to the bottom line throughout year 2022. So far in 2023, further difficulty has been something of a watchword, ATBS noted in announcing the upcoming session.
ATBS President and CEO Todd Amen offered a peek into the numbers for the first six months of the year, with net income and revenue averages shown in the following chart.
It's been a year of "low freight volumes and rates in both the spot and contract markets," ATBS noted, but "where do we go from here?" The session aims to offer some projections. Other topics to be covered in the session include:
Latest trends in miles run, rates, fuel and maintenance costs
Bedrock income performance -- how badly has the difficult market affected the owner-operator's bottom line?
Active owner-operator numbers -- Has the overall population fallen during this downturn?
Habits of the best -- what have the most-successful done to survive?
You can register to attend live or access a recorded version in replay via this link.
Track back through the early-year MATS session with Overdrive contributor Gary Buchs and ATBS VP Mike Hosted via this link or the video at the bottom of this story.
A quarter century in business
The September 19 session comes amid celebration of ATBS' 25th anniversary this year. The longtime partner with Overdrive on the Partners in Business owner-operator manual started up in 1998 dedicated to helping owner-operators save time and earn more money by providing financial services, including tax prep and support. Since that time, the firm noted its service has worked with more than 240,000 owner-operators -- and counting
"We are humbled by the many thousands of small business owner truck drivers who have allowed us to help them and their families make more money, pay less in taxes, and live better lives for the past 25 years," said ATBS President and CEO Todd Amen. "The ATBS family of employees shows up every day because we care about each other and our passion for helping truckers. That combination has made every day of the past 25 years rewarding and fun."
To celebrate the 25th anniversary, ATBS held a sweepstakes earlier in the year and awarded three lucky operators with gift cards to the truck stops of their choice. Additionally, ATBS has produced a video, a timeline, and a series of blog posts that commemorate the occasion:
[Related: 'The extra load' to boost profitability in challenging times]
---
Find more information on the ins and outs of the trucking business in the Overdrive/ATBS-coproduced "Partners in Business" manual for new and established owner-operators, a comprehensive guide to running a small trucking business. Click here to download the 2023 edition of the Partners in Business manual free of charge.