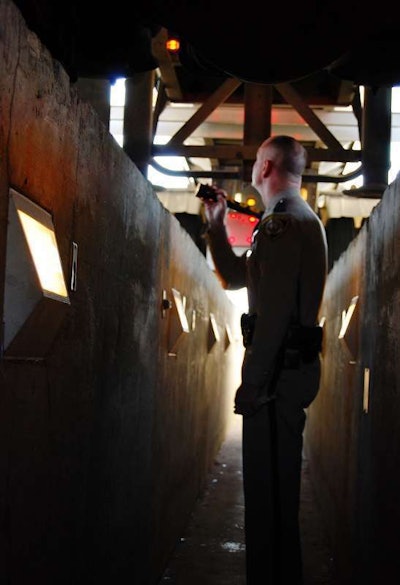 For those of you hauling under your own authority and/or running small fleets, the Federal Motor Carrier Safety Administration sent out a reminder last week for carriers to update their MCS-150 form to reflect current annual total miles (or vehicle miles traveled) as well as total fleet power units. Both are measurements you provide which are crucial in FMCSA's computation of your rankings in the Unsafe Driving and Crash Indicator BASICs (Behavioral Analysis and Safety Improvement Categories) under CSA.
Both of those BASICs FMCSA keeps well under the microscope, given the close correlation to crash risk of both rankings they've been able to demonstrate. If your small fleet is in a growth spurt or you're getting more and more miles, it's particularly crucial to keep those numbers updated, perhaps as frequently as monthly if it's changing fast — under-reporting your on-highway average exposure (the VMT number averaged over the year) could cause the system to overestimate your company's safety risk by comparing you to carriers that run fewer miles than you do. Those carriers have an obvious safety-event advantage there.
The hypothetical case of an independent who's added a codriver and is now running near-twice as many miles as before is emblematic of the kind of situation that begs for an update.
At once, updating the MCS-150 may be less crucial for independents without enough inspections (containing violations) to register a ranking in the Unsafe Driving BASIC, but for small fleets, or if you have a crash on your record, it's a good idea to keep a close eye on it. If you don't and your data is now from 2010 or older, FMCSA will not use the VMT data and will allow the "level of exposure [to] default to average power units over the previous 18 months," which could ultimately be detrimental to your scores — at the least, your scores will be inaccurate.
Visit this site to do it all online. Under the "Existing Registration Updates" section, choose the first option — "I need to update my USDOT number registration information or file my biennial update."
Your changes will be reflected in the CSA Safety Measurement System after the next monthly update, generally occurring at the beginning of the year. You can find the schedule of SMS updates here. MCS-150 updates show up faster on SAFER and the FMCSA Portal websites.
For those of you doing this already, how often do you update your data with the feds? You can find further guidance on the issue via this page on J.J. Keller's site.