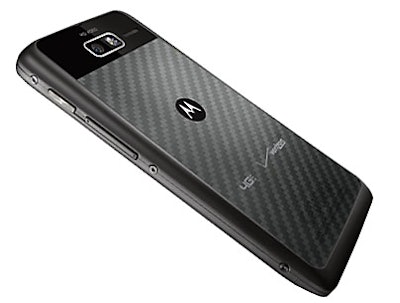 If you're a Verizon customer with a fair amount of history with the company, you may well be part of the cellular carrier's phone-upgrade program, offering deals on prices as incentive to upgrade hardware — I'd resisted participating in the program until My old phone, a three-year-old Motorola Droid Pro, got to the point where I was waiting up to a minute for the phone to load a contact to send a message to. (No idea what the phone's issues were exactly, but suffice it to say that I'd had enough.
When I jumped on the upgrade bandwagon for certain was when I noticed Motorola's Droid Razr M smartphone — an iPhone-size phone with processing power of the Samsung Galaxy models and very comparable speed and performance all around — was and still is right at this moment available free of charge with a two-year contract commitment, if you're in need of a new phone. It's a great unit — the only downside I've seen so far is an inability to make the 32-gigabyte MicroSD card I have (I like to carry around a great deal of my music library with me) the default storage venue for apps/media like music and pictures, but I may just be missing something — I downloaded the file-manager app Astro File Manager, which makes moving music/pictures between the phone's storage and the card easy enough, and it's not that big of deal in the end.
The phone's 8 gigabytes of native storage, even after a fair amount of home video shooting with my daughter this past weekend and all the many apps I'm using residing on the phone, is only about half full at this point.
(If you're storing a big music library on a MicroSD in an Android phone currently and you do upgrade, moving the card seamlessly between phones shouldn't be much of an issue — it wasn't for me at least between two Motorola phones, running differing version of the Android OS.)
Compared to what I'm used to, battery life, too, is very good, even on the road and getting extensive use — my trip to the Expedite Expo in Wilmington, Ohio, from Nashville this past weekend put me well out of primary network range several times and put a strain on the device with on-the-road use of apps for mapping, email, talk, music and more. I charged the phone just once during the two-night trip.
Here's some more about the Razr M, a [VERY LENGTHY] video iPhone/Razr M comparison below if you've got some time (and, oh yeah, Overdrive's Trucker Tools app works great on it):
[youtube bK4J0XqNYR8 nolink]